POCATELLO — Given that one of its locations is a stone's throw from Highland High School, Connections Credit Union has long been a financial supporter of the school, teaming up with Highland's administration to fund projects and events.
If he feels Highland has a vision for something that will improve the community, Connections CEO Brian Osberg said he has no hesitation in partnering with the school to make it happen. The proposed renovation of Highland's Iron Horse Stadium, given its potential to benefit the school in numerous ways, was no different.
"We always wanted to support the project up there to the extent we thought we could. We were just patiently waiting for the process to take place and move forward," Osberg said. "We had a partnership agreement put together (with Highland) and everybody had that. It was a win-win for everybody."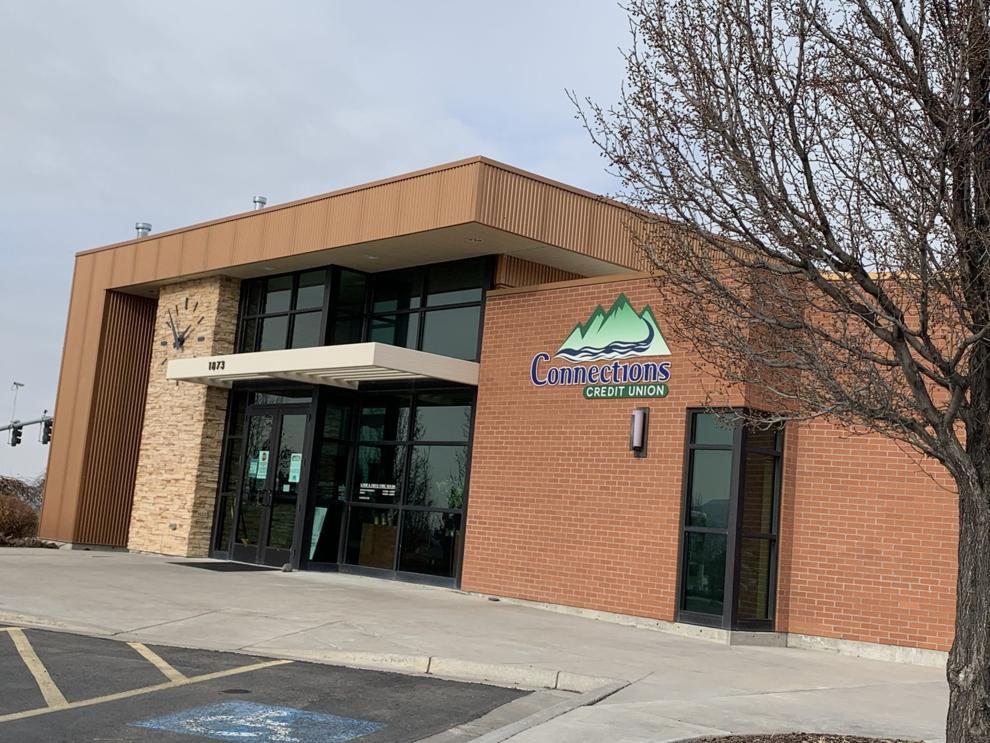 In what would have been a 10- to 12-year naming rights deal to have the Connections logo on the proposed fieldhouse at Iron Horse, Highland Athletic Director Travis Bell said Connections — a credit union founded and located in Pocatello — agreed in 2018 to donate over a quarter-of-a-million dollars to Highland to fund the building, which would include a press box, concession stand and restrooms.
Proposals that large are required by law to go through the City of Pocatello's public works department for approval. State law requires that construction plans be put out to bid and, unless sufficient evidence can be provided that a contractor won't meet a deadline or has done subpar work in the past, the lowest-priced bid must be accepted.
Because they had private money from Connections fueling the project, however, Highland officials tried to skirt around the required city public works approval for the proposed Iron Horse Stadium fieldhouse. Highland officials began contacting contractors on their own, trying to jumpstart construction instead of waiting for every level of approval.
Highland officials hoped Connections could simply build the fieldhouse and then donate it to School District 25.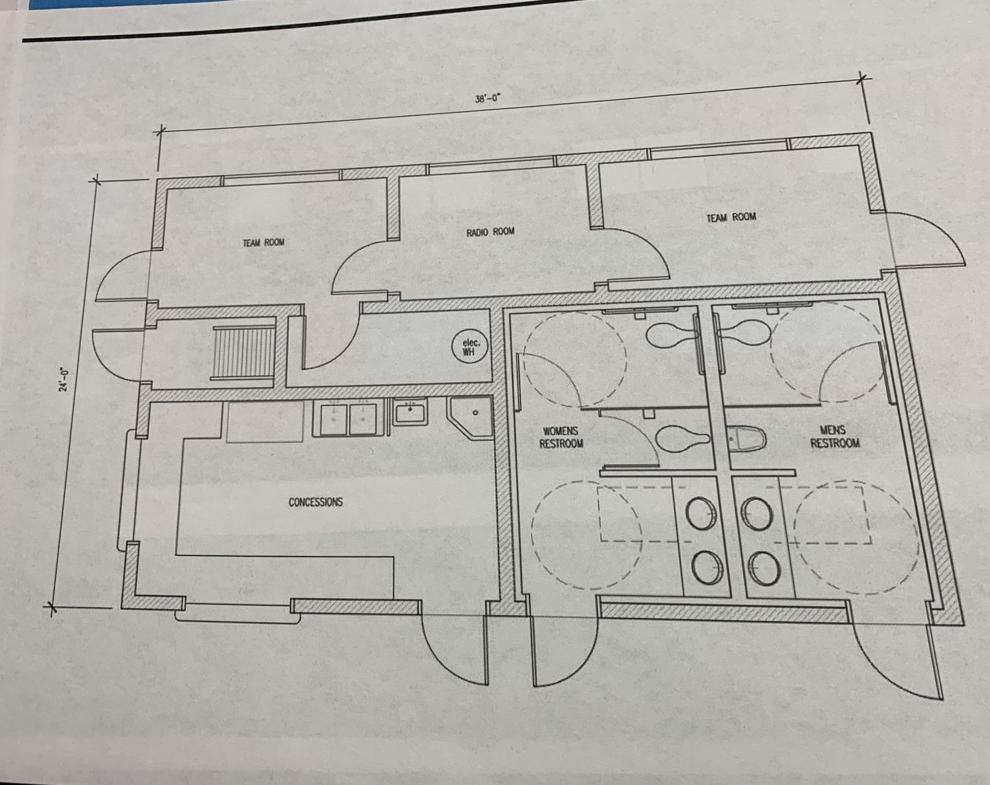 There's a problem with that, though. Because the district owns the land, a company cannot build on it without first going through the proper channels.
"There's a lot of hoops you have to jump through. Yes, you can go out and get the money. But you can't just go to an architect and say, 'Hey, let's build this building,'" District 25 Board of Trustees Chairman Dave Mattson said. "Nobody in the (district) administration knew about it and it cost (Highland) $32,000 when the project had to be canceled."
That money was for engineering work for the Connections-funded building prior to the project being nixed by the district.
"It was just my selfishness of wanting to be in control of what was going on," Highland Principal Brad Wallace said. "We were just like, 'Let's get this done and avoid all the red tape.' … I was worried that the more the district got involved, I was worried about them shutting it down. I was just like, 'Man, if we can just move this forward and get it done at a steady pace, then it won't get shut down.'"
Why would he and Highland do everything in their power to get around the required approval process for the project? Why was Highland so keen to fund the project privately while paying for construction plans and engineering via its own budget?
The answer lies in the recent history of proposed projects at Highland, many coaches and administrators within the district said.
There was the time almost a decade ago when a local doctor wanted to donate money to expand the Rams' wrestling room.
That, according to three people with knowledge of the situation, was shut down because the district decided such an expansion would be unfair to Century and Pocatello high schools.
Then in 2017, when Iron Horse Stadium was renovated with $2.5 million of district funds, the upgrade failed to include turf, locker rooms, bathrooms, concession stands or a press box — a decision Mattson said was made because the district "ran out of money."
"We had no input," Rams' football coach Gino Mariani said about the 2017 Iron Horse renovation. "In (district administrators') minds, it was just to put together a new track facility only. They had no foresight for anything else. And yes, it was poorly planned. They still had no bathrooms, press box or power to the facility."
Mariani said district administrators had the attitude about Iron Horse that "we were never going to play varsity football games there, so why put the money into it?"
So Highland tried to sidestep the required city public works approvals for its subsequently proposed Iron Horse fieldhouse, and even though costs ballooned after it was determined that the press box would need to be built with non-combustible materials, optimism among school officials was high.
According to the minutes from Highland's leadership meeting in August 2019, Wallace and Bell had met with an architect and builder, creating a new design that would cut costs and allow Connections and Highland to pay for the construction without any district money.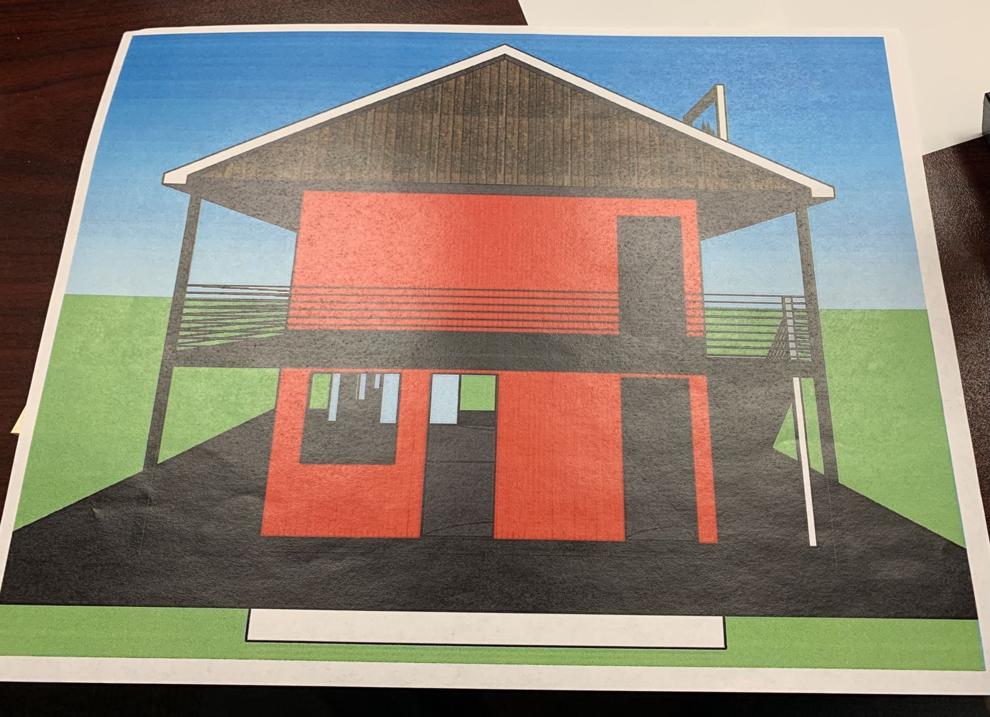 Wearing a Highland polo, Wallace strolled into the District 25 main office on a weekday afternoon in the fall of 2019. Along with Bell, Wallace said he met with a number of district officials, including Superintendent Douglas Howell, Director of Secondary Education Sue Pettit, Athletic Director Tonya Wilkes and Director of Business Operations Bart Reed.
Months after Highland first introduced its Iron Horse project, the district provided feedback.
"(Howell) just said, 'We're not saying no to the project. You can do the project but we're not approving any varsity games (at Iron Horse) right now,'" Wallace remembered. "That we were going to hurt our relationship with Holt Arena, that was the main reason. The ISU reason is legit. I totally understand that."
While Highland's leadership committee wanted to continue construction, even knowing Iron Horse wouldn't host varsity football games, Wallace and Bell said they crunched the numbers and felt it wouldn't be fiscally responsible for the school.
Making the press box fire-proof would increase the price of the fieldhouse to the point Highland would have needed to put in a good chunk of money to finish the build, funds the school hoped to make back by selling tickets and food at varsity football games played at Iron Horse.
Without that money coming in, recouping the financial investment would be nearly impossible.
So Highland decided to nix the Iron Horse project it had put so much work into and tell Connections that the credit union's $250,000-plus donation could not be accepted.
Highland had already paid over $30,000 for engineering work on the project, money that looked like it might be lost forever after the school decided to not move forward with its Iron Horse fieldhouse.
Plus, Highland had negotiated the donation from Connections with the understanding that the renovated Iron Horse Stadium would host varsity football games every year. Without those games and the large number of fans they would attract, Bell noted, how much of a marketing boost would Connections get out of such a large donation?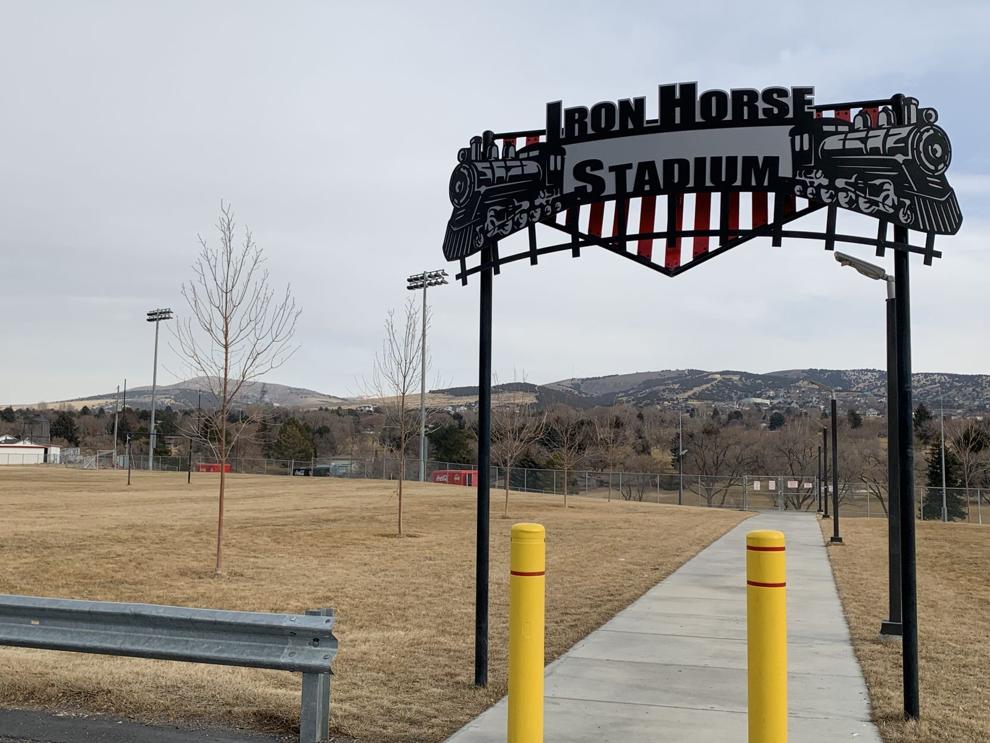 That, to some, is beside the point.
Mattson, the school board chairman, is skeptical about Highland's transparency to the Idaho State Journal regarding the school's desire to not play varsity football games at Idaho State University's Holt Arena, noting that he never heard Highland officials mention leaving Holt in the meetings he attended with Wallace and Bell.
Furthermore, Mattson doesn't believe the district directly told Highland it couldn't leave Holt Arena.
"No, I think (Highland) misread that. I don't know why they would say that," Mattson said. "It has always been the school's call where they want to play.... I don't think the School District edicts said, 'Hey, we have this contract, you have to play (at Holt).'"
In saying that, though, Mattson understands the district's desire to not fracture its relationship with ISU.
Despite, as ISU Athletic Director Pauline Thiros noted, "very little, if any, financial gain is realized" for ISU when Holt Arena hosts high school football games, many District 25 officials fear halting that tradition could ruffle feathers.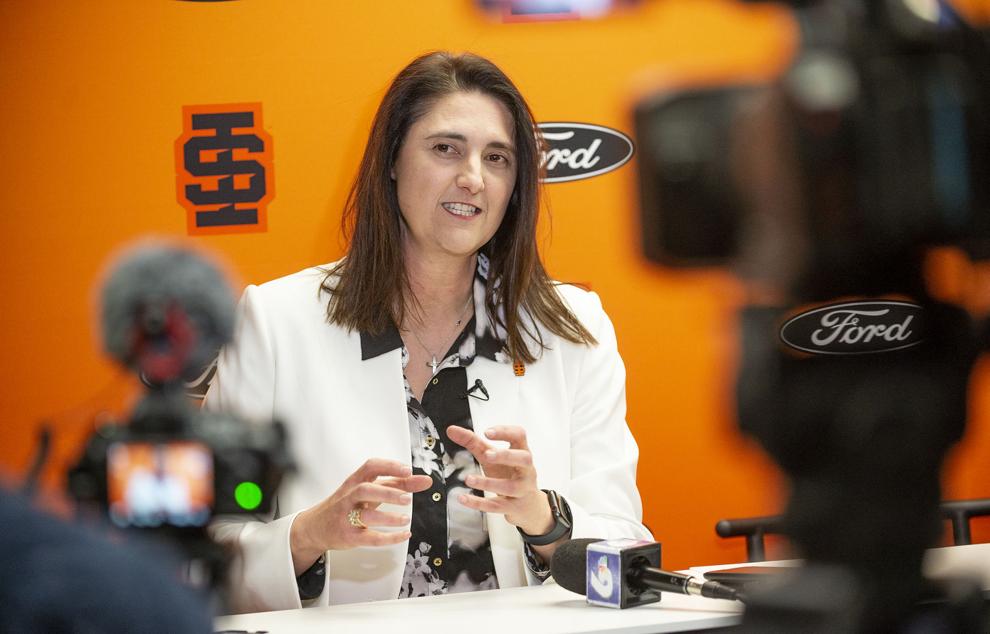 "We're not going to piss ISU off. Are we going to play any games there next year? Who knows. Either way, it's going to be in consultations and if they get pissy, we'll have to do something about it," Mattson said. "We don't want to do it without talking with them. It makes sense to keep them on good steps because they're a friend. We rent the dome for other things."
So regardless of what the district told Highland about the school's Iron Horse plans, Mattson said Highland officials did not broach a venue change correctly because they failed to sit down with ISU's leadership and discuss it.
Thiros said that no one at District 25 has yet approached ISU to indicate that the district may not play some future varsity games at Holt Arena.
But if they do approach her, she said, the district's angst over possibly upsetting ISU is misguided.
"Such a move would not adversely impact the very good relationship ISU and SD25 enjoy," Thiros said. "The university is supportive of hosting high school football in Holt Arena, and does not do so for any financial reason, but as a service to our community. If it is in the best interest of the School District to relocate, we support that decision."