POCATELLO — High school juniors and seniors across the country, Idaho students included, participate in an annual two-day program called Every 15 Minutes, which challenges teens to think about drinking, driving, personal safety and the responsibility of making mature decisions.
Nearly a decade ago, one student at Burley High School in Burley was removed from class, had her face painted white and served as a visual statistic to the fact that every 15 minutes someone in the United States dies from an alcohol related traffic collision.
That student was Krista McMurray, now 24, of Burley, who is currently in the intensive care unit at Portneuf Medical center recovering from significant injuries she sustained during the early hours of May 4 when she and a friend, Britni Scott, 26, of Pocatello, were struck by an alleged drunken driver while crossing South Fourth Avenue in Pocatello.
McMurray was a sophomore in high school at the time of her fake death and her sister, Sierra James, was a senior at the same school. Doreen McMurray, the girls' mother, said the experience was painful for her daughters at the time. Today, in dealing with the real thing, those emotions are almost unimaginable.
"The school asked Sierra to write a letter to Krista, who was acting dead, which was presented to the entire student body during the closing assembly," Doreen McMurray said. "It was pretty heart-wrenching back then, and now we are living the real thing."
James added, "Every 15 minutes, a student was pulled out of class to represent this statistic, and from that point forward they didn't communicate with anyone for the rest of the week. Krista (McMurray) was 15, and she was pulled from class. I remember that week passing slowly and silently, I remember holding her hand at lunch because she wasn't supposed to talk to me, and I remember both of us sobbing as I read her my letter about how much I loved our friendship and how I couldn't imagine my life without her."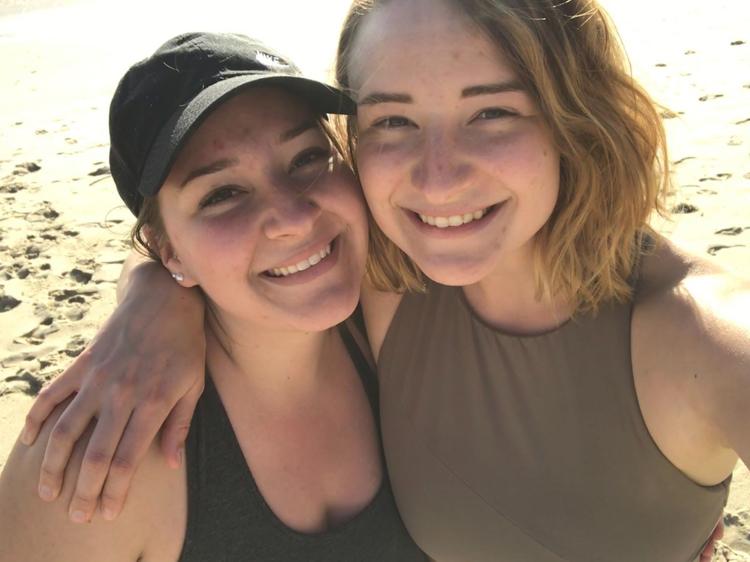 During a Monday phone interview with the Journal, Doreen McMurray provided some insight about what led up to her daughter's injuries.
Krista McMurray and Scott had attended a concert in Pocatello earlier in the night and had met up with other friends at Tough Guy Bowling Lanes. Afterward, the two girls began walking home.
"They were about three-quarters across the street when they were hit," Doreen McMurray said. "Krista was thrown 80 feet from the point of impact and landed on her head."
Krista McMurray and Scott were transported via ambulances to PMC around 2 a.m. on May 4 after Andrew Poisel, 30, of Pocatello, struck them with his 2004 Chevrolet Impala, according to police reports obtained by the Journal.
Poisel has been charged with two counts of aggravated driving under the influence after he twice failed a blood alcohol content breath analysis, providing samples of a blood alcohol content level of .105 and a second reading of .099. The legal limit is .08.
As of May 20, Krista McMurray was stabilized, according to PMC staff, though she remains in critical condition. Scott had been discharged by that date.
In addition to a skull fracture and minor brain bleeds, Krista McMurray sustained compound fractures in both bones of her lower left leg, three fractures in her face around her cheeks and eye socket, a broken nose and wrist and a bruised lung. She was in a medically induced coma for nearly two weeks to allow her body time to properly recover, Doreen McMurray said.
"They have since taken away the sleep-inducing medicine and she has made some facial expressions like yawning or smoothing chapstick I had put on her lips," Doreen McMurray said. "She has responded to a few verbal commands, but there is still no visual recognition."
On top of the emotional and physical damages stemming from Krista McMurray's injuries, her family has also been saddled with steep hospital bills. Poisel was also uninsured when he struck the two women.
Doreen McMurray said the family's medical expenses have already topped hundreds of thousands of dollars. That number doesn't include the cost of any surgeries, will continue to grow as she needs more rehabilitative care and both Doreen McMurray and her husband are taking financial losses missing work to be with their injured daughter.
"We know that this is going to be a long journey," she said. "And while we don't wish (Poisel) any ill-will, where is the responsibility on this? This was not intentional, but it was a stupid, stupid decision."
It will be quite a while before Krista McMurray will be able to hike, backpack and explore, some of her favorite pastimes, said her mother, adding that her daughter also might not be able to ever dance again like she used to. Krista McMurray had danced ballet for 13 years before she was struck.
To provide her family with some type of financial reprieve, James reluctantly created an online fundraiser for her sister. Accessible by visiting bit.ly/2YzJYj8, the GoFundMe account has raised over $9,000 in less than two weeks.
Furthermore, those interested in contributing toward Krista McMurray's care can do so at DL Evans Bank located at 397 N. Overland Ave. in Burley, with a note stating "Krista McMurray — Benefit Account."
Anyone interested in updates on Krista McMurray's condition may join her Facebook Group, "Krista McMurray's Path to Recovery."
"My parents drive over two and a half hours each day to be with my sister," James said. "The more we learn about what must be done, the more I understand the enormity of my family's need. Our family is overwhelmed with gratitude for the outpouring of kindness and well wishes from family, friends, churches, community and strangers alike."
She continued, "She's my little sister and my best friend. I don't know what to say to show how special she is, but I just can't imagine my life without her."