POCATELLO — A local man who struck and seriously injured two women on South Fourth Avenue in Pocatello in May 2019 while driving drunk was sentenced to serve a unified eight years in prison last week.
Andrew Lee Poisel, 31, of Pocatello, appeared in front of 6th District Judge Robert C. Naftz remotely via video conference from the Bannock County Jail for a hearing at the Bannock County Courthouse on June 29, during which Naftz imposed a prison sentence of two years fixed and six years indeterminate. This means Poisel must serve two years in prison before being eligible to apply for parole.
Poisel's prison sentence comes about six months after he agreed to plead guilty to one felony count of aggravated driving under the influence in exchange for Bannock County prosecutors dismissing a second identical charge, the Idaho State Journal reported in January.
The incident that resulted in Poisel being criminally charged occurred around 1 a.m. on May 4, 2019, near the intersection of East Whitman Street and South Fourth Avenue.
On the night Poisel struck them, McMurray and Scott had first attended a concert in Pocatello before meeting up with other friends at the bowling alley.
While they were crossing South Fourth Avenue to walk home, Poisel struck the pair with enough force that it catapulted McMurray about 80 feet from the initial point of impact, her mother, Doreen McMurray, told the Journal in May 2019.
The collision thrust Scott up onto the hood and into the windshield of the car, police said. Poisel then continued driving for two city blocks from the scene of the initial impact with Scott on the hood of the car before she was thrown on the pavement near East Halliday Street.
Both women were transported to Portneuf Medical Center in Pocatello with serious injuries following the collision.
Poisel was subsequently charged with two counts of aggravated driving under the influence after he twice failed a blood alcohol content breath analysis, providing samples of .105 and .099. The legal limit is .08.
Scott suffered significant lacerations and bruising to her head and face from the collision and was hospitalized for weeks before being released.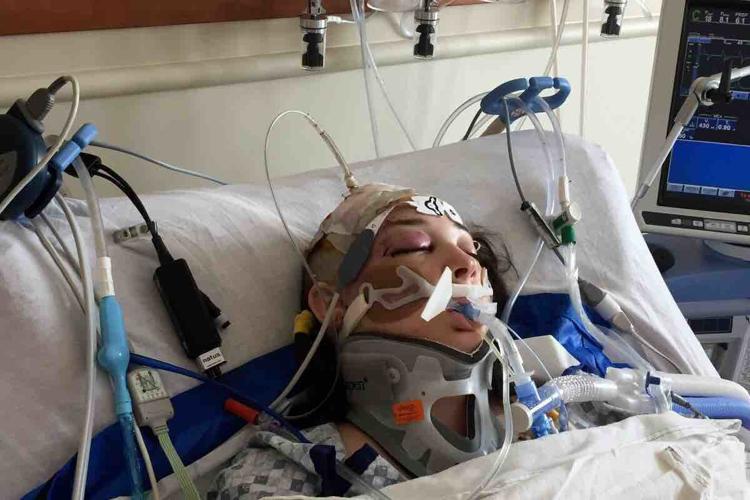 In addition to a skull fracture and hemorrhaging in the brain, Krista sustained compound fractures in both bones of her lower left leg, three fractures in her face around her cheeks and eye socket, a broken nose and wrist and a bruised lung. She was placed in a medically induced coma for nearly two weeks to allow her body time to properly recover and was hospitalized for several months after the crash, Doreen told the Journal in May of last year.
Following the crash, Doreen said her daughter had to relearn many skills people develop as toddlers, including basic motor skills. Krista told the Journal last year that she deals with constant leg pains and headaches and found it difficult to trust she'd be safe performing routine actions such as traversing a street using a crosswalk.
Krista appeared for Poisel's sentencing hearing remotely via Zoom, during which she provided the court with a statement about how this incident has adversely affected her life.
"I have been affected for life," Krista said. "I will never have the luxury of forgetting about this. The defendant should also never be able to forget about this. He should have to live with a full knowledge of what he's done because I will always have scars that will never let me forget."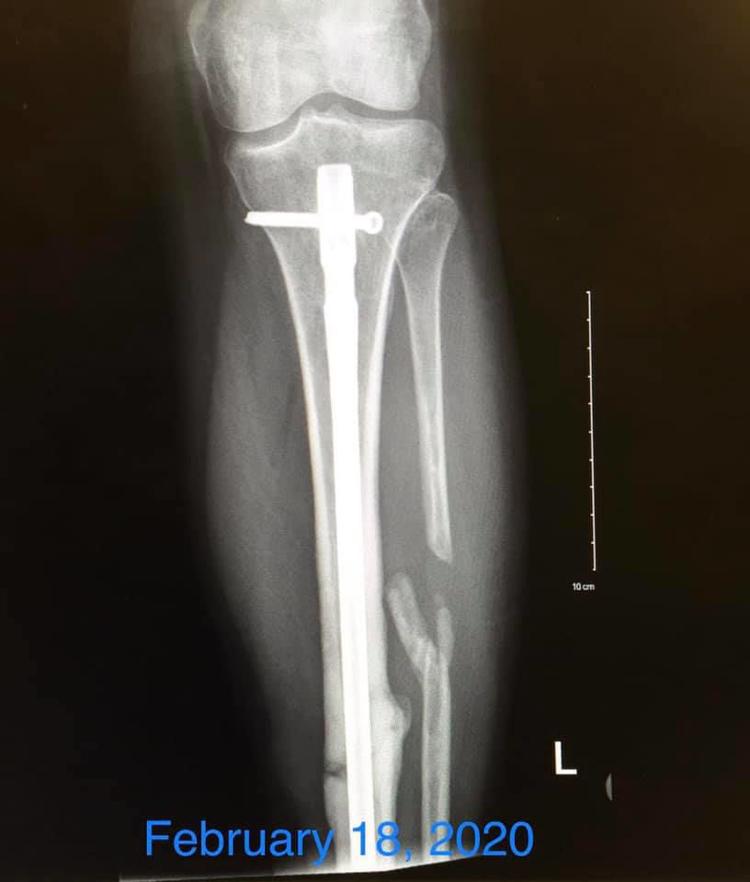 Krista added, "I have a shunt in my head to help my brain drain fluids when necessary. I have a rod in my left leg, making it so that I can function while my tibia is still broken and healing. While the slow rate of its healing was expected due to the severity of the break, it has been broken for over a year and will not heal fully for many more months at least. My fibula, on the other hand, will most likely never heal. I have nerve damage in my left leg, and many places on my leg and head that are now numb, or less sensitive to sensation. I also have scars from the numerous IVs and feeding tubes I initially had. These marks are going to be constant reminders of what happened to me for the rest of my life."
In addition to the eight years in prison, Naftz imposed a mandatory two-year suspension of Poisel's driving privileges effective upon his release from prison.
Naftz also imposed over $2,100 in fines and fees and he allowed both Scott and Krista 30 days to submit restitution amounts for any medical bills or incurred costs from the incident.
Krista and Doreen were satisfied with the sentence Naftz imposed, saying it was even more strict than what prosecutors had recommended.
"I'm definitely glad his sentence wasn't any less," Krista said. "I'm glad he got a time out because he put me in a time out that will last much longer than his."
In addition to the conviction of the felony aggravated DUI charge, Poisel was also charged last month with misdemeanor telephone harassment for sending derogatory text messages to a local woman.
If convicted of the telephone harassment charge, Poisel faces up to an additional one year in jail.