POCATELLO — The best chocolate chip cookie in all of Utah, and the entire planet if you asked the recipe's creators, is coming to the Gate City.
And one great part about Crumbl Cookies opening its 33rd location at 231 W. Quinn Road adjacent to Costco in Pocatello on Thursday is you don't even have to leave the couch to satisfy those sweet tooth cravings.
Crumbl offers a cookie delivery service in addition to selling cookies to walk-in customers at its stores.
"We are super excited about coming to Pocatello and about our stores in Idaho in general because it is so close to home," said Jason McGowan, Crumbl Cookies' chief executive officer and co-founder.
His business partner is his cousin, Sawyer Hemsley of Preston.
"It's fun to see people that we know and care about supporting us and enjoying the cookies," McGowan said.
McGowan told the Journal during a Monday phone interview that when he and Hemsley set out to make the perfect chocolate chip cookie while Hemsley was studying communications at Utah State University in Logan, Utah, nearly two years ago, they had no idea they would soon open over 30 stores in six different states.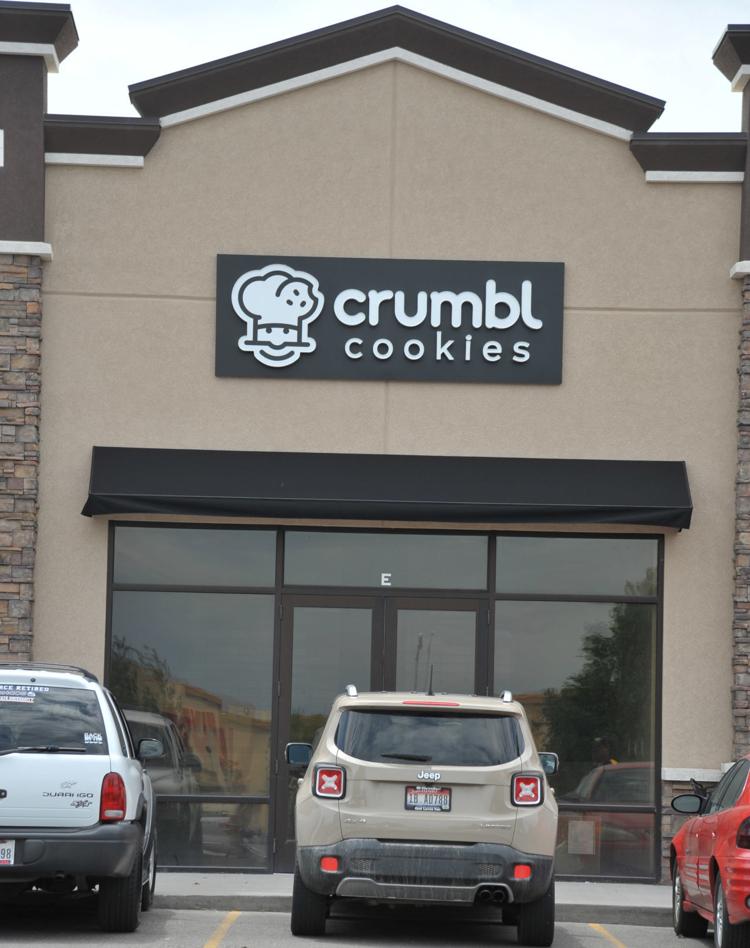 Before home delivery startups like DoorDash or Postmates, McGowan and Hemsley, the self-described "crazy cousins," decided they wanted a piece of the food conveyance action.
"We thought about incorporating some cool technology with delivering food," McGowan said. "Our family loved food growing up and we would have these social family get-togethers all the time. We decided we should just start off with cookies and that's where we said, 'Well, if we're going to do cookies, we better make the best cookies in the world.'"
To come up with the greatest chocolate chip cookie known to mankind, Hemsley and McGowan incorporated an unconventional approach to uncovering the perfect recipe, one with roots to McGowan's experience as a software engineer — a good old-fashioned A/B test.
An A/B test is a randomized experiment with two variants, A and B.
"Rather than using your great-grandmother's amazing cookie recipe we decided to A/B test it," said McGowan, who built one of the largest apps "We're Related," on Facebook, which had over 120 million active users before it was sold in 2013. "We would take our chocolate chip cookie and change out one thing at a time, like (the type of) chocolate chips, and would go to random gas stations, supermarkets and people on the street and ask them to pick which cookie was the best."
Through a long series of A/B tests, McGowan, Hemsley and a massive group of taste-testers developed the Crumbl chocolate chip cookie recipe that took home three awards in Utah this year — Best of State, Best of Utah Valley and first place in the chocolate chip category at the Utah Taste Off in Lehi, Utah.
Each Crumbl location features two staple cookies all day every day — the chocolate chip and a chilled sugar cookie. The menu also includes a weekly rotating set of four cookies. For instance, the weekly rotating cookies set to grace the Gate City when Crumbl opens at 6 p.m. Thursday are lemon glaze, salted caramel cheesecake, m&m and sand dollar. Those four cookies will rotate out after July 20 and a new set of four will start.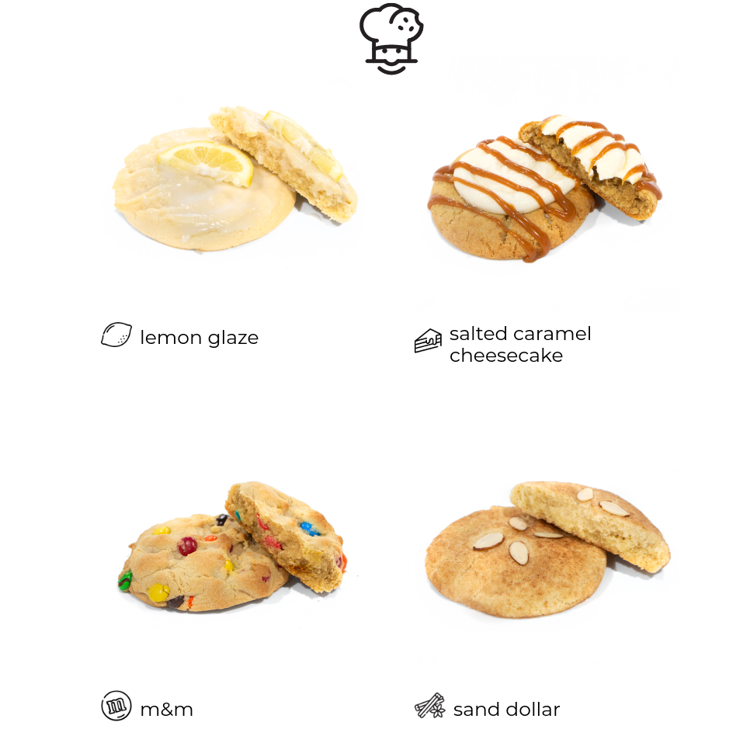 McGowan said he encourages everyone in Pocatello to visit the Crumbl store on Friday to snag a free chocolate chip cookie.
Each Crumbl cookie is approximately six inches in diameter and is delivered fresh in an unmistakable pink box. Delivery options include a set of four cookies or a party box that includes a dozen cookies. White and chocolate milk are available for delivery, too.
After creating an account at crumblcookies.com, having cookies delivered to your doorstep is only two clicks away, which could potentially be dangerous for some, McGowan warns.
Crumbl's Pocatello location will be open from 10 a.m. to midnight Monday through Saturday and the delivery service begins at noon and ends at midnight each of those days. All Crumbl locations are closed on Sundays.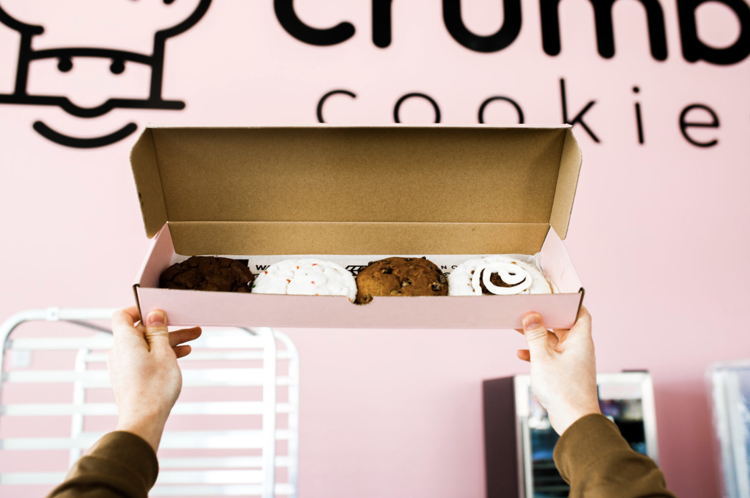 Crumbl opened its Meridian location in December, the Ammon store on April 11, another location in Boise last week and will open its fifth Idaho store in Nampa on Aug. 1.
Crumbl hires 35 to 40 employees to work at each location, McGowan added.
McGowan anticipates Crumbl will open its 100th store by year's end.
The company's road to success hasn't been easy, said McGowan, adding that cookie consistency across each location has been a main focus for sustaining success.
"There has been a ton of obstacles and challenges to come our way but we've met those with enthusiasm and grit to push through,"McGowan said. "It is a challenge to open a new business and one of the unique challenges for us is that all restaurants have a menu and order product for that menu."
McGowan continued, "For us though, we have 33 stores and when we decide to do a Nutella cookie we have to order tens of thousands of pounds of Nutella for one week. That in and of itself is a huge challenge to order that much of one ingredient."
But when those challenges are met and the payoffs are winning nearly every dessert award possible in your home state and opening numerous locations in multiple states, it all seems well worth the hassle in the end, McGowan said.
"There has never really been the option to quit," McGowan said. "Every day we wake up and push ourselves to make the best cookie possible. We don't really focus on the competition. We only focus on making Crumbl better every single day."