When Idaho lawmakers reconvene in January 2020, one of the major decisions facing them will be how to pay for Medicaid expansion. And two big questions are whether Idaho's counties, which split the cost of indigent health care with the state now, should have to cover part of the expansion costs and how any formula affects eastern Idaho, where many counties spend less on indigent health care than similarly sized counties elsewhere in the state.
Idaho voters voted in November 2018 to expand Medicaid coverage to everyone making up to 138 percent of the poverty level. This year lawmakers agreed to fund the first six months of the program — that is, from when coverage kicks in on Jan. 1, 2020 to the end of the state fiscal year on June 30 — with a mix of money from the Millennium Fund, a fund set up with Idaho's share of the settlement of a major lawsuit against the tobacco companies in the 1990s, and offsets from expected savings in corrections and other public health budgets. The first full year, though, is expected to cost the state $40 million if enrollment projections hold up.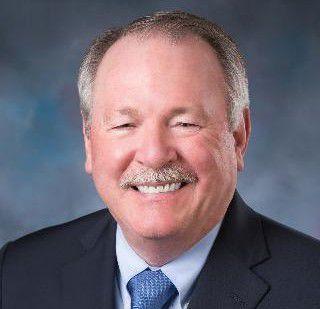 Rep. Fred Wood, R-Burley, introduced a bill during the session which would get rid of county indigent spending and replace it with a levy on counties based on how many residents enroll in Medicaid expansion. Wood said at the time he intended the bill as just a starting point for discussion, and lawmakers didn't make any decisions on how to fund expansion long-term but did vote to create the Equitable Assessment of Costs Related to Medicaid Expansion to study the issue and come up with some recommendations for 2020.
"The original proposed bill really treated southeastern Idaho on a negative side as far as what we would have to increase our contributions, so we'll be working to make sure whatever formula happens will be equitable across the state, and southeastern Idaho will not be penalized for being efficient in the way we run our county governments," said Sen. Dave Lent, R-Idaho Falls, who is on the interim committee.
At that group's second meeting last week Rep. Megan Blanksma, R-Hammett, brought a proposal to get rid of county and state spending on indigent health care and pay for expansion by cutting the amount of sales tax money counties receive by a third. Blanksma and committee co-chairman Sen. Jim Rice, R-Caldwell, emphasized that this proposal also was just a starting point for discussion and wasn't under consideration as-is.
Several Democratic legislators put out statements after the meeting attacking the idea of having counties pay. Rep. Brooke Green, D-Boise, who is on the committee, said lawmakers should start by looking for ways to fund Medicaid expansion at the state level and that any local savings should be passed on to property taxpayers.
"We are making assumptions based on variables that don't exist yet," Green said. "We shouldn't already be discussing what the counties will do to fund Medicaid expansion. We need to see how the waivers play out, evaluate the facts, and make decisions only after we know what variables we are working with."
The committee is scheduled to meet again next month. Lent said the group is still in the "discovery mode" and is studying its options, including examining how other states have paid for Medicaid expansion.
"Likely candidates at this point probably will involve the Millennium Fund," he said. "We're trying every option we can to find the money somewhere in the state budget instead of increasing taxes."
Gov. Brad Little expressed confidence Wednesday that the state will be able to pay for Medicaid expansion. He said it was too early to comment on the proposals to take some of the money from counties, but he did say expansion would result in savings in other areas of the budget, which would help.
"Never forget all those savings we're going to have at the county level, at corrections, at mental health," he said.
Idaho has applied for waivers from the federal government to make several changes to Medicaid expansion, including adding work requirements and letting some people get insurance through the state exchange instead of Medicaid, and Little said whether those waivers are approved will impact how much the program costs.
Both a per-enrollee levy and cutting the sales tax distribution to counties would yield a little more than $19 million a year to pay for expansion, covering about half of the program's estimated yearly cost. However, the exact impact on individual counties could vary under the different proposals. Levying based on the number of expansion enrollees would mean some populous counties, including Ada, Canyon and Twin Falls, would be expected to save money compared to what they spend on indigent health care now. However, most eastern Idaho counties would spend more under this formula due to their lower spending on indigent health care.
"Either of the proposals, they're not based off of historic county payments," said Seth Grigg, executive director of the Idaho Association of Counties. "That's where you get the inequities."
Grigg said he worries counties would have to raise property taxes to pay for needs such as law enforcement, jails, public defense and prosecutors if the state reduces their sales tax allotment.
"Basically, you're diverting away from the counties a dedicated revenue source," he said.
Reducing the share of sales tax Bonneville County gets while offsetting it with indigent health care costs would cost county taxpayers about $800,000 a year above current spending, said Commissioner Roger Christensen. Christensen, who also heads the state's Catastrophic Health Care Fund board, questioned why county property taxpayers should be responsible for paying for Medicaid expansion. He thinks a broader-based revenue source would be better.
"It ends up being an indirect property tax increase," Christensen said. "There's no way we could take $800,000 out of the jail and sheriff and prosecutors and public defenders, especially with the new mandates. It would put counties in the position of having to raise property taxes for the loss of revenue, and it's just counties' revenue sharing."
It remains to be seen what the interim committee will come up with. Christensen said he expects the state's counties to take a formal stance later this year and possibly come out with a Medicaid expansion funding proposal of their own.