It's likely the 77-year-old Idaho State University adjunct music professor whose body was discovered in Glacier National Park last week died doing something he loved just as much as playing an instrument — taking photographs.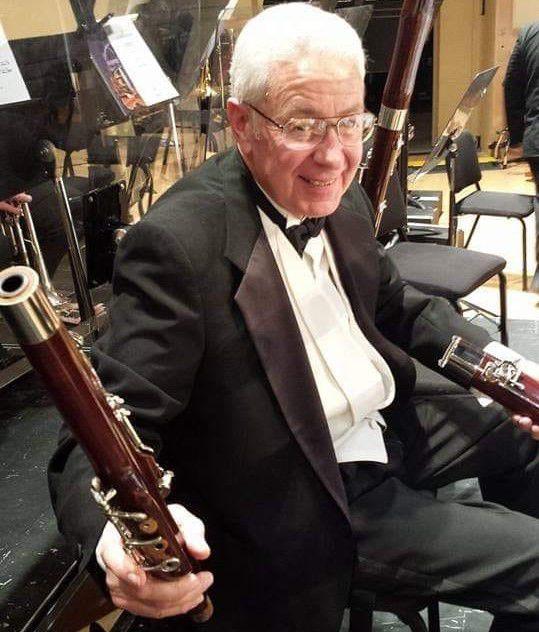 Aside from being a musician and teaching students how to play the bassoon, a woodwind instrument in the double reed family, George Calvin Adams loved photography and was specifically drawn to the natural beauty of Glacier National Park, says Michael Helman, a music professor at ISU and a close friend of Adams'. 
"He went to the glacier every year. That was his place," Helman said about Adams. "From what the authorities have told us there were loons and swans on the lake (at Glacier National Park) and knowing George, he would do anything to get the photograph."
Helman said he was told by authorities that it appeared Adams died from a sudden medical emergency while taking photographs at Glacier National Park, adding that authorities described his manner of death as peaceful.
Up to his death, Adams was very much alive and well, evidenced by his reed-making days before his scheduled vacation to Glacier National Park and his enthusiasm for tending to a batch of heirloom peppers he had sourced from out of state and planted as seeds.
A transplant from Southern California who gave up what could have been a lucrative career playing the bassoon to enter music academia and share his knowledge with students, Adams was a gifted musician, Helman said.
After graduating from the University of Southern California, the first job Adams secured was with the prestigious Los Angeles Philharmonic.
"When he won that position, which was done by blind audition, he ended up sitting second chair to his instructor," Helman said. "And that was Frederick Wilhelm Moritz, who in the bassoon world sits atop the pillar." 
Adams would teach in Louisiana and Texas before making his way to Southeast Idaho, Helman said.
Percussion professor Thomas Hasenpflug, the chair of the ISU music department, said that in addition to teaching bassoon, Adams taught some introductory music theory and music history classes.
"He was hired to teach here at ISU in 2003, the same year I was hired as well," Hasenpflug said about Adams. "George was really considerate and student-focused. He had a big heart and would always make time for his students. While it wasn't expected of him, he was involved in recruitment and retention within the (ISU) music department just because he wanted to be."
Adams was last seen on the morning of June 26 at the Kalispell, Montana, ranch where he was staying. He was found dead by an air rescue helicopter on July 1 in the Hidden Meadow area south of Polebridge at Glacier National Park in northwest Montana. Adams' vehicle had been located on Inside North Fork Road at the park on June 29.
Hasenpflug described Adams as someone who produced professional level photography and was an avid skier in his younger days.
"He had all those classic Idaho tendencies for outdoor pursuit," Hasenpflug said.
From 1999 until 2010, Adams was the director of the Idaho Falls Symphony. He was also a member and former interim director of the Idaho State-Civic Symphony and one of five members of an ISU faculty quintet called the City Creek Winds, also known as CCW.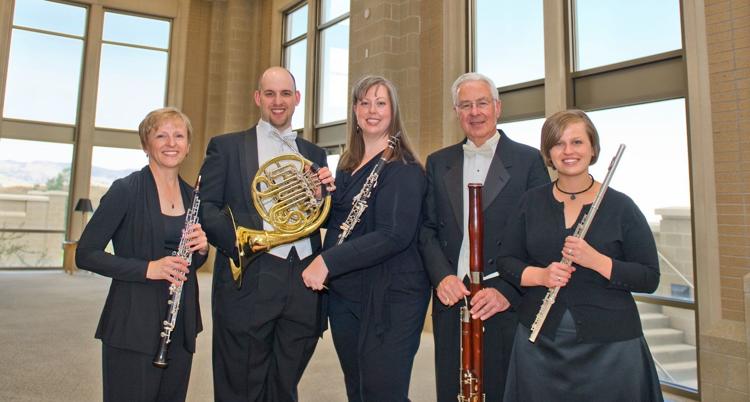 "I actually met George when I first came here 10 years ago," said Julie Sorensen, a flute instructor at ISU, the flutist for CCW and the current director of the Idaho State-Civic Symphony. "We played together in the symphony and we toured together. George was always very encouraging and willing to help out. He was an amazing friend and mentor to not just myself but to many."
Hasenpflug reminisced about his and Adams' love of brewing craft beer, noting that a few old Oberdorfer-style bottles Adams had given him for storing new brews have now become permanent fixtures in his office.
Sorensen once shared an office with Adams at ISU and remembers how proud Adams was about his German heritage as evidenced by the many times the wafting smell of German sausages would linger in their shared working space.
For Helman, losing Adams was as if one of his own family members had died. Helman described Adams as someone who was not afraid to disagree, was willing to admit when he was wrong and was one to accept the apology of those who were wrong when he was right.
But most of all, Helman will miss Adams' patience, especially the kind he exhibited with Helman's children, ages 7 and 2.
"When you move to an area like Pocatello and are here for an affiliation with the university, you tend to get a lot of people that are here just for the job and very few people have family here," said Helman.
Helman said that his family and Adams forged a close bond and became "a family" of their own, adding "We adopted (Adams) as much as he adopted us."
Helman continued, "He was so patient with our children. The incessant questions you get with children, he wouldn't balk at all. He has a daughter and remembered what that was like. He would just sit there and entertain." 
Adams' death will affect many in a way that Sorensen described from a symphony perspective as one that will be incredibly difficult to navigate. 
"With George being gone, I don't know if his footprint can ever be filled," Sorensen said. "He leaves big shoes to fill. He was a foundational cornerstone of the Idaho State-Civic Symphony and we will miss him dearly."