Pocatello Mayor Brian Blad defeated challenger David Worley in a special runoff election Tuesday to retain his seat for four more years.
Blad received 6,174 votes, or 55.71 percent of the total votes cast, compared with 4,909 votes, or 44.29 percent of the total, for Worley.
"It's humbling to have the support of the community, the way the community has turned out and supported me in this election," Blad said. "This has not been a fun election for anybody to go through, the community included. It's been fairly contentious, and I'm proud of my team for staying above the fold and not getting in the dirt."
In the Nov. 2 general election, Blad finished with a sizable advantage among a field of five mayoral candidates, receiving 46.18 percent of the votes compared with 33.51 percent of the votes cast for Worley, the next closest candidate.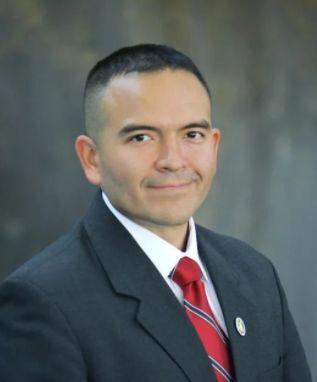 However, a Pocatello city ordinance necessitated a runoff election because Blad failed to garner at least one more than half of the votes cast. A heated runoff campaign ensued, during which both candidates spent heavily to continue getting their messages out to voters.
Blad, who was elected in 2010, campaigned on the need for the city to retain his experience, vowing Pocatello is on the brink of major growth, which could be imperiled by changing leaders. Worley campaigned on the need to lower the local tax burden and promised he would bring greater transparency and accountability to City Hall.
After the final results were in Tuesday night, Worley vowed to remain active in local politics and encouraged his supporters to do the same.
"It's not over yet. This is just one election. This is more of a movement to actually get change at the local level," Worley said. "Everyone should stay engaged. That's the only way communities change."
Looking ahead, Blad said he's committed to improving relationships among the city's leaders. Arguments have broken out between certain City Council members and the mayor during meetings throughout the past year. A few council members, including Christine Stevens, who was among the mayoral candidates in the general election, have been publicly critical of the mayor and his leadership. The community has made it clear it desires unity among its city leaders, Blad said.
Blad believes the city is on the right path. He cited Idaho Department of Labor statistics concluding the city has increased its wages by $200 million and added 260 new businesses in recent years. He said the local labor pool will pose a challenge to continuing the city's economic growth, given the city's current unemployment rate is 2.1 percent.
"We've got to not only get businesses here. We've got to have a way to get people here as well," Blad said.
Blad said he's grateful to have received support from both local Republicans and the endorsement of the local Democratic Party. Local unions also contributed to Blad's campaign.
"I feel the weight of the support of both parties. Both parties have made phone calls for me. Both parties have worked for me — also the support of the unions that came out and worked hard as well, and I don't take any of that lightly," Blad said.
Blad, however, sees no upside to the divisive and costly extension of the campaign forced by the runoff election. Blad said he's brought up the need to reform the city's runoff election ordinance in the past — potentially implementing a ranked-choice voting system in the event that a single candidate fails to cross the 50 percent threshold. However, he said such suggestions are typically dismissed by members of the City Council as being self serving.
"I think the negative campaigning has been worse this last month than it was in the months before. It's been more divisive for the community," Blad said. "I think quite frankly it's something the City Council needs to really, truly look at and see if it's truly worth the expense."
Blad estimated the runoff election will cost city taxpayers $65,000, and he added that he and his opponent each spent $15,000 to $20,000 on their runoff campaigns.
Worley dismissed the notion that the runoff campaign was too negative. In his opinion the runoff was politics as usual. Though he came up short, Worley believes his campaign proves there's an appetite for change in the community.
"I think we did a fantastic job in terms of being a strong competitor to a 12-year incumbent," Worley said, adding he hopes he and his supporters will build on their momentum and pressure the city to be more fiscally responsible. "A lot of the issues we raised are not going away. The taxation of the city is still at an unsustainable trajectory. The same with the budget."
Worley and his wife, Barbara, lived for several years in Virginia but ultimately returned to their hometown, Pocatello, about a year ago.
Worley was born and raised in Pocatello and graduated from Pocatello High School, where he met his wife. He joined the military out of high school, serving with the Army National Guard's 1-148th Field Artillery Battalion. In 2004, he made his first deployment to Iraq.
He also served a mission for The Church of Jesus Christ of Latter-day Saints in Philadelphia. He completed the first half of his bachelor's degree in political science at Idaho State University and finished the degree at George Mason University in Virginia.
After finishing his degree, he resumed his military career, becoming commissioned as an officer in the U.S. Army and serving two more tours in the Middle East.
Upon returning to Pocatello, Worley split time between here and Wyoming with the military. He recently resigned from his active duty military position to focus on running for office.
In his opinion, a primary role of city government is to protect the rights of individuals from courts and higher levels of government. He's also come out strongly against COVID-19 face mask mandates and mandatory vaccination policies.