POCATELLO — A local judge on Monday ordered bond be set at $1 million for a 39-year-old Pocatello man accused of fatally shooting his estranged wife and another man late Friday night.
Jesse Patrick Leigh was arrested early Saturday morning shortly after the shooting. On Monday, Leigh was charged with two counts of felony manslaughter and a weapons enhancement following his initial appearance in court via remote conference from the Bannock County Jail. Leigh's 7-year-old son was inside Leigh's home when the shooting occurred, witnesses told police.
The incident began to unfold around 11:28 p.m. Friday when Pocatello police dispatch received a call from a man who said he lives near Leigh's mobile home at 4200 Philbin Road, police said. The man said he heard six gunshots from Leigh's home before he watched Leigh flee the residence on foot, said police, adding that the man said he entered Leigh's home and found a woman, later identified as Leigh's wife, Jennifer, 41, of Pocatello, dead inside the home.
Pocatello Police officers entered the home and found Jennifer and another man, Timothy D. Hunt, 21, of Pocatello, dead inside the residence, police said. Pocatello police noted in its report that Leigh and Jennifer were married but recently separated, with Jennifer residing at Hunt's Chubbuck home.
Pocatello and Chubbuck police officers as well as Bannock County Sheriff's Office deputies located Leigh at his mother's home on the 4600 block of Tahoe Place near Cotant Park in Chubbuck around 1:40 a.m. Saturday, police said. He was arrested and booked into the Bannock County Jail where he remained incarcerated as of Monday evening, according to court records.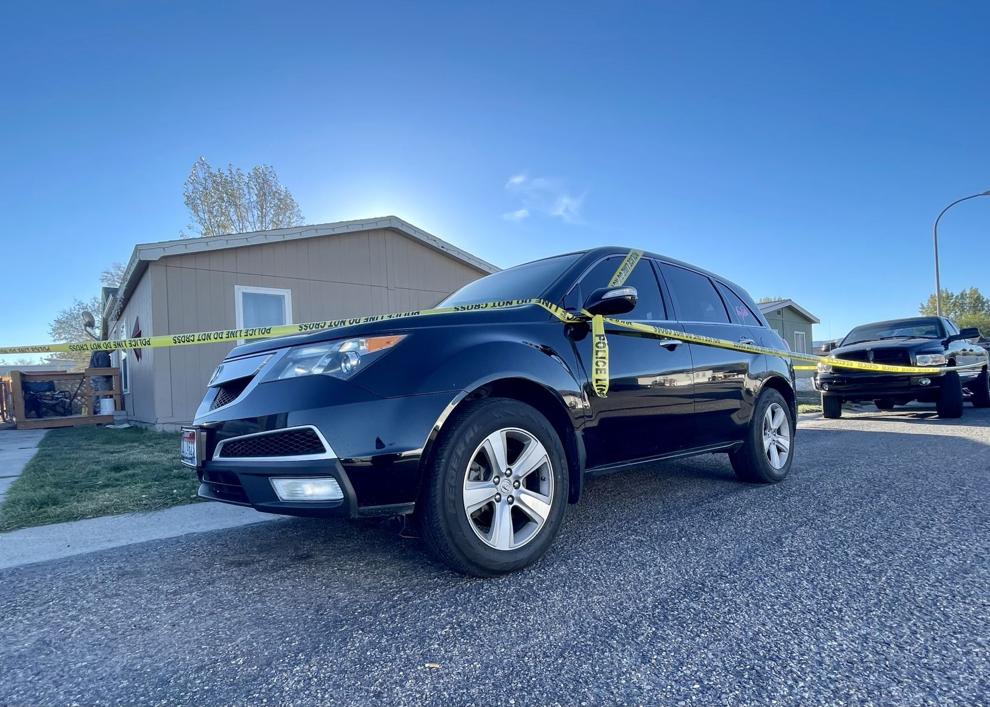 When police arrived at the Tahoe Place residence, they found Leigh to be in possession of a black semiautomatic Girsan 9mm pistol with one round in the chamber and seven rounds in the magazine, police said. It remains unclear if this was the firearm used during the double homicide.
"The firearm was located with the hammer cocked back and the safety switch on fire," Pocatello police said in the report. "This is indicative of a firearm that had been recently fired or one that was being prepared to fire."
Before officers had read Leigh his Miranda rights, he made several excited utterances while in the back of a police cruiser while being transported to the Bannock County Jail following the incident, police said. Leigh, in addition to asking, "Are they dead?" also said that he had made a mistake, police said.
Pocatello police said it also located suspected blood on Leigh's right pant leg and the right sleeve of his jacket and subsequently seized those articles of clothing. When brought in for official questioning, Leigh refused to answer questions without an attorney present, police said.
Police interviewed Leigh's mother, who said she was awoken late at night after Leigh had forced entry into her home, police said. Leigh's mother said Leigh had told her that Jennifer and Hunt had broken into his home with guns, police said. Further, Leigh's mother said Leigh told her something to the effect of, "I shot them, Mom. I shot them. I just couldn't take it anymore. They barged into the house. I love you Mom, I'm sorry. I couldn't help it, they were making fun of me."
Authorities told the Journal on Saturday that Leigh and Jennifer's 7-year-old son was inside his mobile home during the incident but it's unclear if the child witnessed the shooting. The boy did not suffer any injuries and is currently with other family members, police said.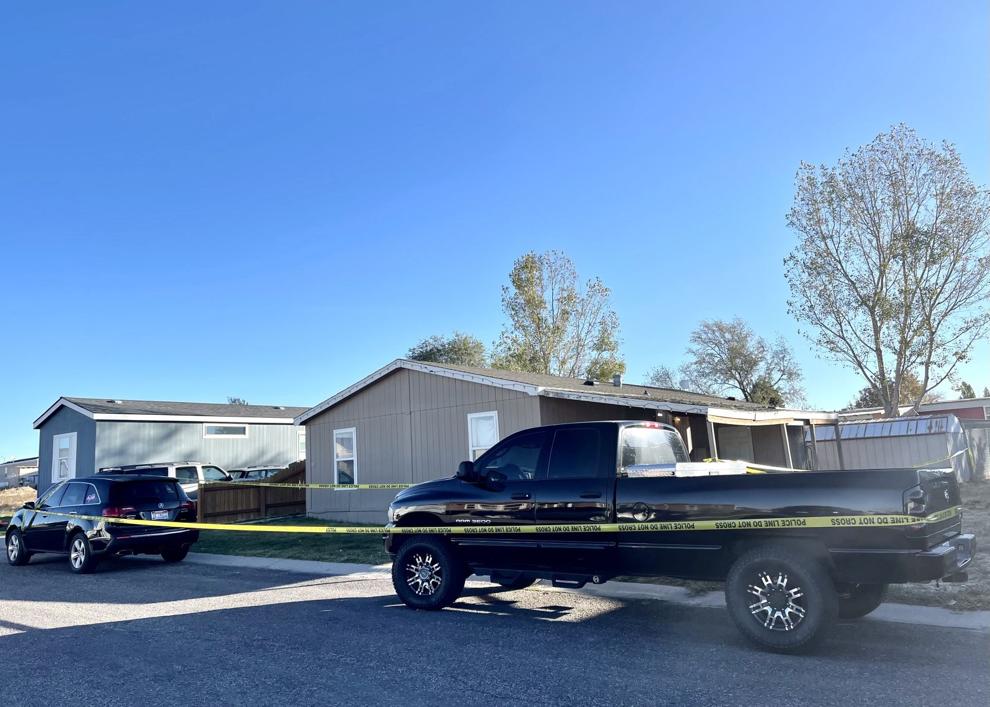 Pocatello police also interviewed another individual who was outside the mobile home at the time of the shooting and was with Jennifer, Hunt and Leigh's 7-year-old son the night of the shooting, police said.
The individual said the 7-year-old boy was getting dropped off at the residence and needed assistance getting inside the home, police said. The individual told police that soon after Jennifer, Hunt and the boy entered the home, he heard gunshots and then the 7-year-old came running out of the residence and told the individual to run.
Police also interviewed the man who contacted police dispatch to report the shooting. The man told police that he observed Leigh talking to his son after the incident, telling the boy, "I've done something bad," several times, police said.
The man also told police that Leigh asked him to watch over his son before he fled the scene on foot and that the boy told the man he believed his father was drunk when the shooting occurred, police said.
Police said the motive for the shooting remains under investigation.
The Bannock County Coroner's Office said autopsies of both victims are expected to be finalized in Ada County on Monday and the results will be provided to next of kin soon afterwards.
"We are working cooperatively with the Pocatello police to perform a transparent and diligent investigation into this shooting," Bannock County Coroner Torey Danner said in a press release.
Leigh appeared in front of 6th District Judge David Hooste on Monday, during which Hooste set Leigh's bond at $1 million. Leigh is due back in court on Oct. 25 for a preliminary hearing in which prosecutors will attempt to prove there is enough evidence against Leigh to send his case to district court for trial.
If convicted of the two felony voluntary manslaughter and the felony weapons enhancement charges, Leigh faces up to 45 years in prison and a fine of up to $30,000.