Idaho State women's head basketball coach Seton Sobolewski was approved for a five-year contract extension Thursday by the Idaho State Board of Education during an open meeting at Idaho State University.
Sobolewski will make $110,011.20 annually, nearly a $4,000 increase from his previous contract that featured an annual salary of $106,142 and would've ended May 2019. Sobolewski's new contract overrides his old one and its terms.
Idaho State athletic director Jeff Tingey called the women's basketball team the most consistently successful Bengals squad since Sobolewski took over in 2008.
"Seton is very valuable to us in the department, both as a coach and a leader. His team has been very consistent both athletically and academically," Tingey told the Journal on Thursday by phone. "We hope we have an understanding with coach Sobolewski that putting him on a large, multi-year contract like this shows him the large confidence and trust we have in him, and the desire that we have to keep him for this extended period."
Sobolewski can earn bonuses totaling as much as $227,423 under his new contract.
The maximum dollar amounts Sobolewski could receive by advancing in the NCAA Tournament or Women's NIT are $63,000 and $15,000, respectively. Sobolewski could earn up to $8,000 based on his team's four-year Academic Progress Rate (APR) and team behavior.
Sobolewski gets what is equal to two week's pay of his annual salary (approximately $4,200) if the Bengals win a Big Sky Conference regular-season championship and an identical sum for an NCAA Tournament berth.
In 10 seasons at ISU, Sobolewski has accumulated a record of 171-142 — the most wins by any coach in program history. The Sobolewski-led Bengals won the Big Sky Conference regular-season and tournament titles in 2012 to earn a spot in the NCAA Tournament. ISU has reached at least the conference tournament semifinals each of the last three seasons, including appearances in the championship in 2016 and 2017.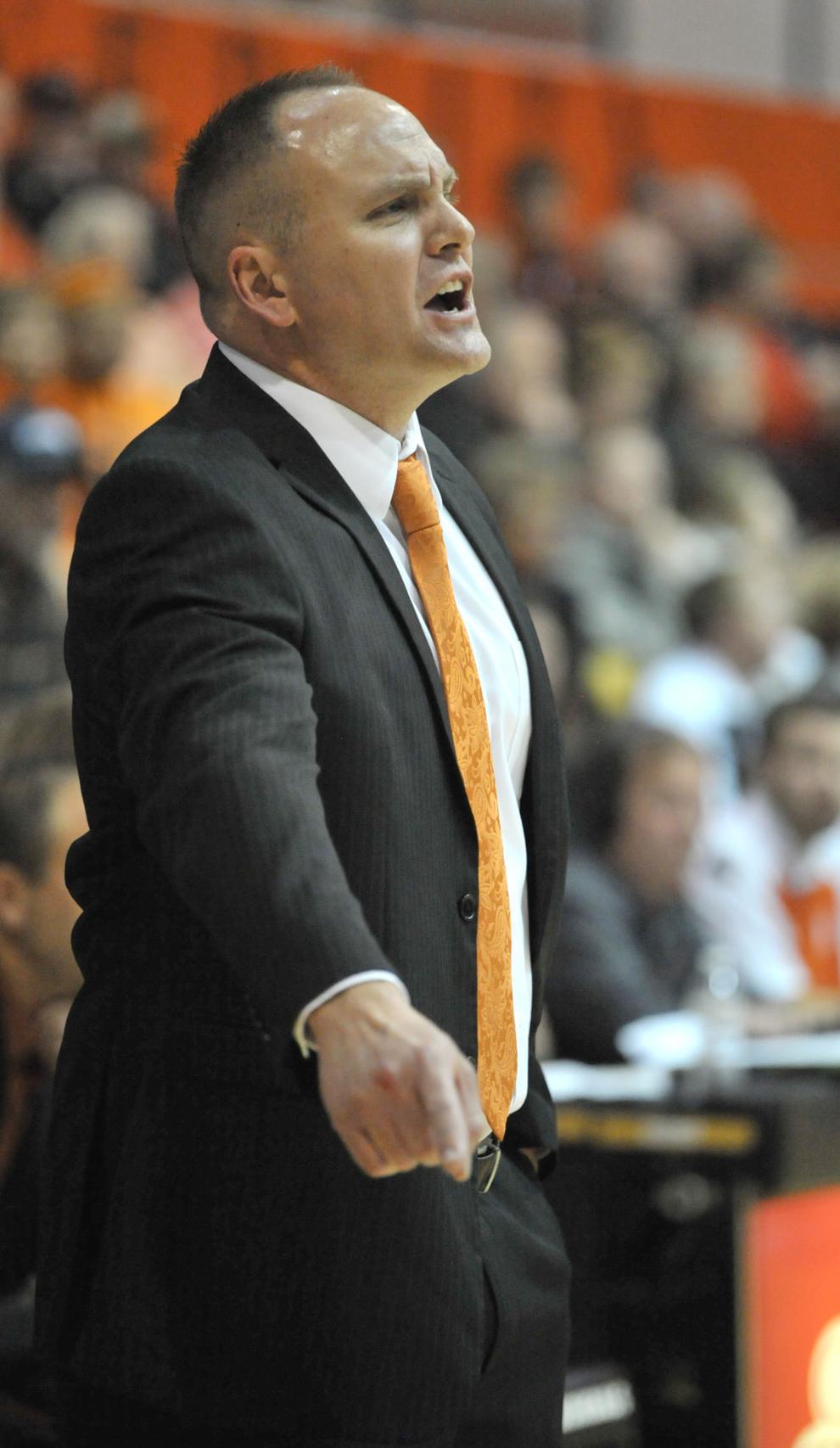 "He's a great coach with a proven success record," said Tingey, who doesn't want to lose a coach he respects to another program. "We've come close before. There have been times when other programs have reached out to him, and he and I have a great working relationship and work side by side and I've been aware of some of those things."
Sobolewski stated in an ISU press release he is pleased with the trust that the Bengals and the community have put in him.
"I'm just really happy that Jeff (Tingey) and the community and the university like what we have been doing," Sobolewski said in the release. "My family and I, we really feel we are a part of this community now. We probably have been for some time, but it's nice that we get to stay here and raise our kids in a very safe community and let them go to good schools and be in a place where we can be happy."