West Side High School senior sprinter Rachael Reeder signed to run for Dixie State University in April. She accepted a full tuition scholarship after checking into the school and meeting the team and coaches at a meet held at Utah State University.
"I really liked the coach and the runners on the team," Reeder said. "I did have other schools come in contact with me, but I wasn't interested in most of them."
At this year's Idaho high school track and field state championship, Reeder finished second in the 100-meter dash, second in the 200-meter dash, second in the 400-meter run and 11th in the long jump. She won the 400-meter state title her junior year.
Track is a family affair for Reeder, who follows in the footsteps of her aunt, Amy Reeder, who ran track at Utah State. Amy has the fourth-best indoor long jump mark in USU history, while also ranking ninth in program history in the 100 meters and sixth for outdoor long jump.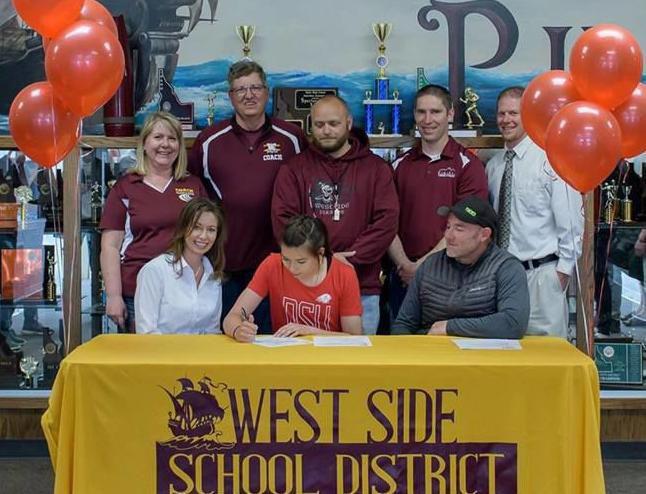 "She has always been super good to help me with track and to coach me," Rachael said of Amy. "A lot of people in my family have done track and were very successful at it."
Rachael also ran for West Side's cross country team, but prefers sprinting.
"I much prefer track because three miles is a long way to go," Rachael said. "What I like most about running is working toward becoming faster and then watching my times drop to see my improvement."
Rachael will join a team at Dixie State that features 2017 Preston High graduate Billie Hatch.
"I want to thank my coaches for pushing me and helping me to become a faster runner," Rachael said. "And my parents for pushing me, too, and also for driving all over to come and support me. I also want to thank my dad for taking me to lift with him every morning."