POCATELLO — Fortunes are flipped from the last time Gem State foes Idaho and Idaho State faced off.
Back in 2008, ISU was a floundering program. A 42-27 road defeat to the Vandals was one of 10 losses that season — the first of three consecutive one-win campaigns.
Idaho was also trying to find its footing. The Vandals' victory over ISU was one of two wins in 2008, but the U of I went 8-4 the next year and won its second bowl game in team history.
Ten years later, it's the Bengals who are on the upswing and the Vandals in a funk. ISU (3-1, 2-0 Big Sky Conference) is off to its best start in years. Idaho (2-2, 1-1 Big Sky) has yet to impress in its long-awaited Big Sky homecoming that comes 23 years after ditching the conference for more prestige.
Here is a look at the Vandals, who visit Pocatello for the first time since 1997 on Saturday at 3:35 p.m.
Idaho quarterbacks Mason Petrino and Colton Richardson have shared signal-calling duties in the early going.
Petrino, a junior and son of Idaho head coach Paul Petrino, has started three games, while sophomore Colton Richardson has made one start. Mason Petrino has had a larger role in the offense, with 99 pass attempts to Richardson's 29. Colton Clark of the Lewiston Tribune reported that Richardson missed Idaho's game last weekend against Portland State, but that coach Petrino said both quarterbacks "absolutely" will play against ISU. Richardson sprained his wrist Sept. 22 against UC Davis.
Richardson led Lewiston High to the 2016 5A state quarterfinals. He started that season by shredding Highland's defense for 559 yards passing and five TD throws in a 45-38 win at Holt Arena.
The Vandals' QBs have combined to throw for 911 yards, eight scores and seven interceptions this season. Mason Petrino ranks eighth in the Big Sky with with 173.8 yards passing per game.
"Got a big, live arm," ISU coach Rob Phenicie said of Richardson. "Then when they bring in (Mason Petrino), he moves the sticks with his feet."
Phenicie also said Idaho likes to run zone-read plays and succeeds offensively by trial and error.
"What they do very well offensively is they poke and prod until they find something that works," Phenicie said, "and then they attack you with it."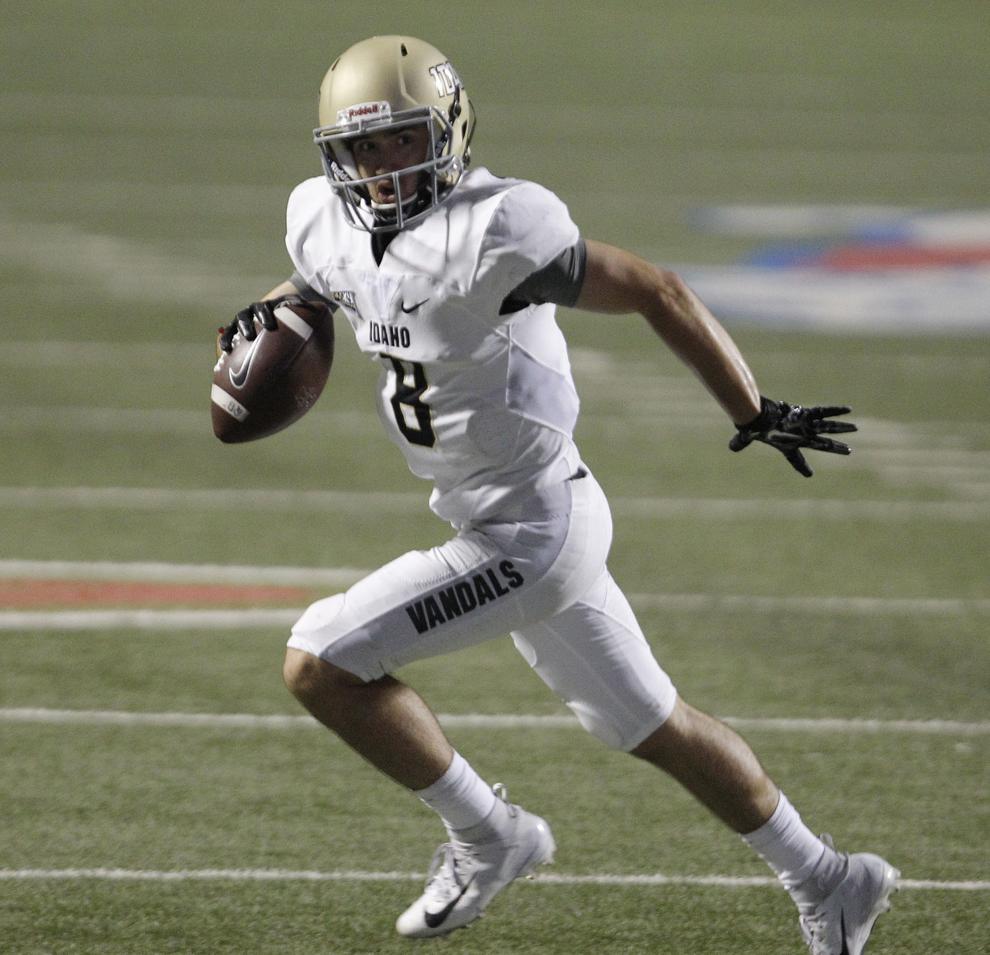 Idaho's threesome of David Ungerer, Cutrell Haywood and Jeff Cotton has dominated the Vandals' receiving game this season.
The three wideouts have combined to haul in 54 of the team's 76 completions for 700 of 911 yards and seven of eight TDs. Ungerer leads the way with 5.8 catches per game, good for second in the Big Sky, while Cotton is tied for second in the league with four TD receptions — one in each game.
"They're continuing to grow each week," coach Petrino said of his receivers during a Tuesday press conference. "With the exception of Dave, none of them had any experience. All the rest of them, it's their first year playing. … I think Cutrell and Jeff will just continue to get better and better. That'll be a big factor in this game."
The Bengals and Vandals enter Saturday's game ranked second and third, respectively, in the Big Sky in total defense.
The Vandals' defense held Portland State to 261 yards of offense in last week's 20-7 home win. The unit has improved from the FBS' 117th-ranked defense in 2015 (487.7 yards allowed per game), to 52nd in the FCS this year (391.8 yards allowed per game) during the tenure of fourth-year defensive coordinator Mike Breske.
The defense is led by preseason All-American linebacker Kaden Elliss (second-team all-Sun Belt Conference) and fellow backer Ed Hall, who earned honorable mention all-Sun Belt last season. Hall has a team-high 31 tackles, while Elliss leads Idaho in tackles for loss (5) and sacks (3.5).
Elliss also lines up on offense and has made three receptions for 20 yards this season. He caught seven balls for 156 yards and two scores a season ago.
"Defensively, they have odd personnel, but they're going to play a lot of four down," Phenicie said. "(Elliss) kind of plays like a rush end, like where (linebacker) Paea Moala plays for us. … They're going to come out and play hard. They've got some size up front with their defensive line, and their linebackers are very good."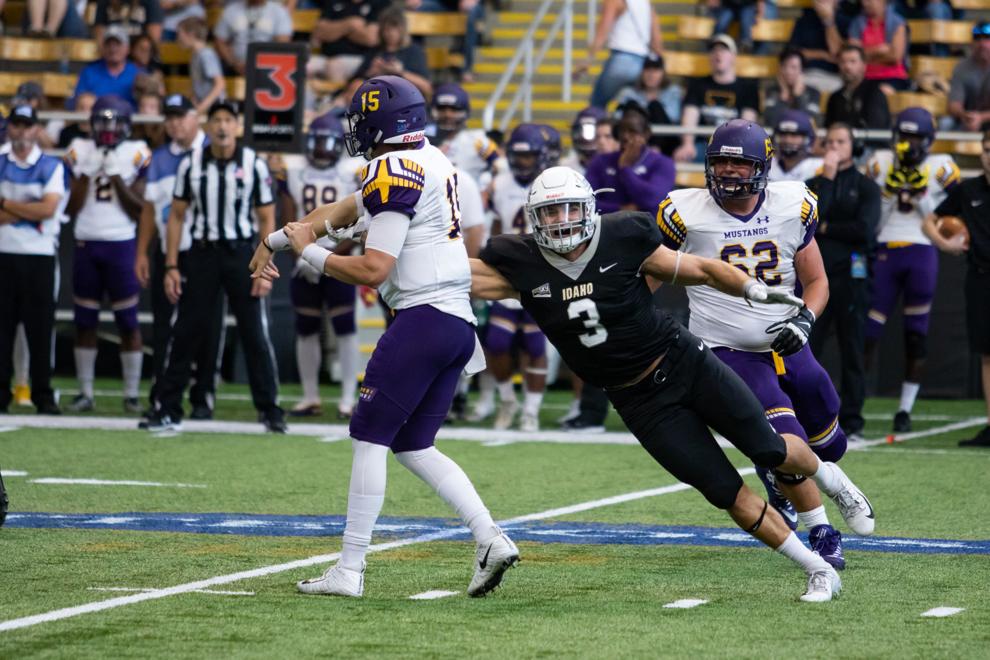 A difference-maker Saturday may be Idaho's special teams.
The Vandals have returned two punts for touchdowns this season, have blocked one punt and blocked two kicks. UI also leads the Big Sky in punt return average (26.8 yards), and preseason All-American punter Cade Coffey is second in the league with 45.6 yards per punt.
Like ISU, though, Idaho has had four combined punts and kicks blocked. Idaho is also first in the Big Sky in kickoff coverage, averaging 47.5 net yards per kick.