FIRST TEAM
Lexi Bull (Century)
Senior forward
Stats: 18.8 points, 13.2 rebounds, 3.9 blocks, 3.4 steals, 3.1 assists
The lowdown: Bull could crash the glass better than anyone in the area and was also comfortable away from the basket. The Wyoming signee knocked down a memorable off-the-backboard 3 in a critical moment of Century's overtime win against Blackfoot in the first round of the 4A state tournament.
Quotable: "It didn't matter what we did. She just dominated. … Lexi just found a way to make plays, whether it was an offensive rebound or putback." — Preston coach Ryan Harris
Tenleigh Smith (Blackfoot)
Junior guard
Stats: 12.6 points, 6.2 rebounds, 5.9 assists
The lowdown: Smith has led Blackfoot's resurgence, guiding the Broncos to the state tournament the last two years after they were absent for a 14-year stretch. The 5-foot-10 point guard brought three years of starting experience, a high skill level, size, speed and everything else it takes to be a top-notch basketball player.
Quotable: "Tenleigh just really controlled the flow of Blackfoot's offense. … I was impressed with how quick she got her team going on the fast break and the precision of her passes." — Preston coach Ryan Harris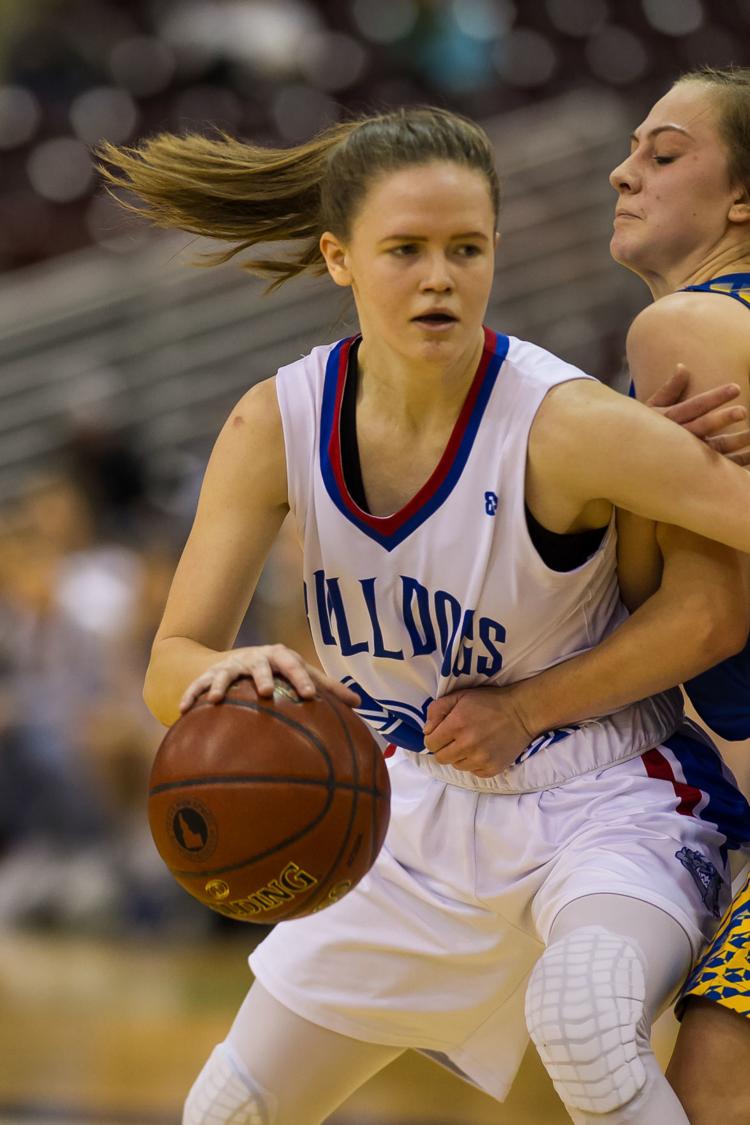 Madalyn Permann (Rockland)
Senior wing
Stats: 17.6 points, 5.8 rebounds, 4.9 steals, 3.6 assists
The lowdown: Permann helped guide Rockland to its first state championship in school history to cap a prosperous four-year career. She nearly recorded a double-double (20 points, nine rebounds) in the state title game and finished with 1,578 career points, the most in Rockland history.
Quotable: "She's a dual threat when she plays. ... She can shoot the 3-point shot and she has a knack for getting to the basket. I call it slithering. She just slithers through and gets to the basket." — Rockland coach Vern Nelson
Josee Steadman (Snake River)
Junior guard
Stats: 15.2 points, 5 rebounds, 38.7 3-point percentage
The lowdown: Steadman finished her junior season on a record-breaking scoring tear to guide her team to a 3A state runner-up finish. She started by tying the record for most 3-pointers in a 3A state tournament game with seven in a first-round win. She finished the tournament with a record 15 3s and shot 55.6% from beyond the arc in her final three games of the season.
Quotable: "She was a captain this year for Snake River. She was in charge of bringing up the ball, starting our offense. She acted like a player-coach at times. She made adjustments on defense and offense." – Snake River coach Jeff Steadman
Harley Jackson (Sho-Ban)
Senior guard
Stats: 27.1 points, 5.3 rebounds, 4.5 assists, 3.3 steals
The lowdown: Jackson joined Sho-Ban two years ago and went on a scoring spree that lasted through her entire stint, eventually finishing with more than 1,000 points in her Chiefs career. After breaking three 1A DII state tournament records in 2019, she came back and broke a team record for most points in a game with 47 in a win against Hagerman in January.
Quotable: "She could just score from anywhere, from any position. As soon as she crossed midcourt, she was in range. … This year, she just made smarter decisions, she really made sure to get the team involved." – Sho-Ban coach Justin Dance
SECOND TEAM
Hailey Humpherys (Bear Lake)
Junior guard
Stats: 13.6 points, 2.3 assists
The lowdown: Bear Lake made the state tournament for the first time since 2008, with Humpherys leading the way. "She was a great shooter," Aberdeen coach Ryan Wahlen said. "She had a nice knack for getting into the lane and a nice floater. She could finish with either hand. She was tough."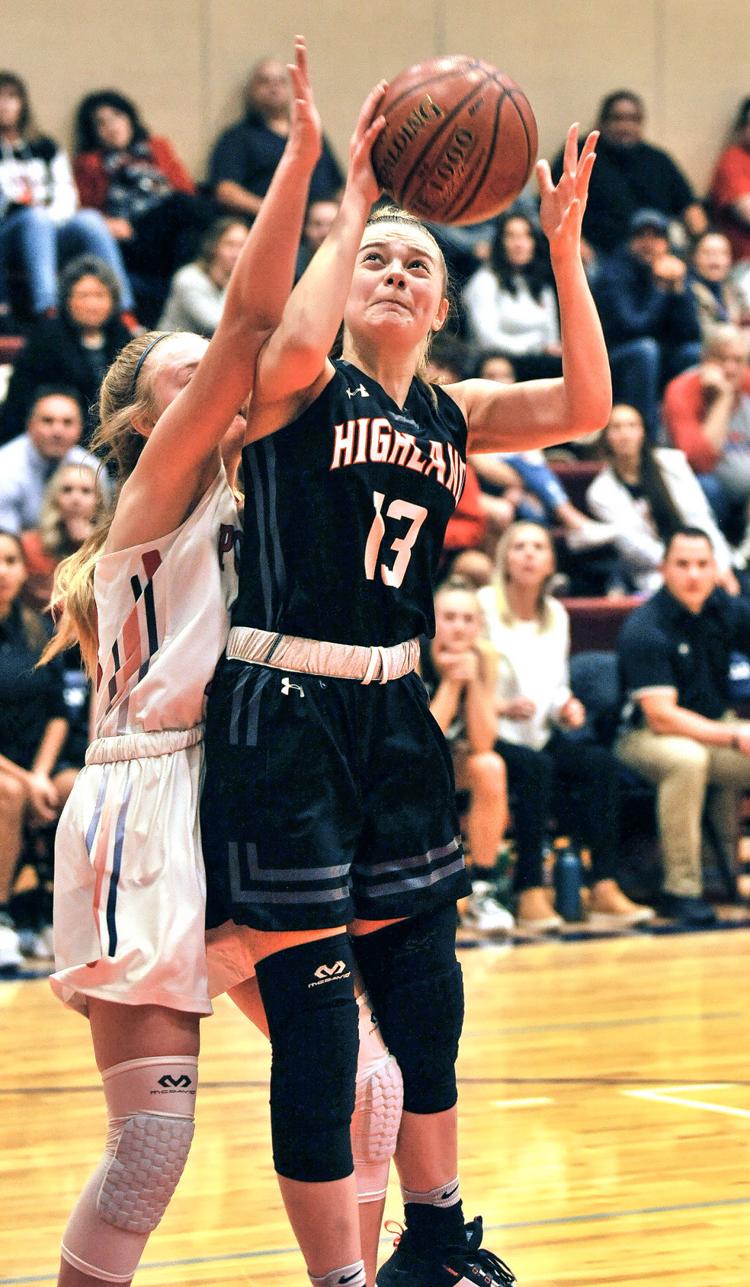 Meghan Calley (Highland)
Junior guard
Stats: 10.8 points, 2.8 steals
The lowdown: Calley was the leading scorer for the Rams, but — more than that — was an all-around player. "She just played the game hard and she's a physical player," Highland coach Gino Mariani said. "She's a very good rebounder. She's a good shooter. When she gets on, she can really light it up."
Maniah Clegg (Grace)
Junior forward
Stats: 12.4 points, 11 rebounds, 50.0 field-goal percentage
The lowdown: Clegg was the focal point of Grace's offense, showing the ability to get her team out of bad spots when facing double teams or full-court pressure. "She's a slasher," Grace coach Kyle Christensen said. "She likes to get to the rim. She's a player that can create her own shot."
Jorianne Balls (Soda Springs)
Senior forward
Stats: 14.1 points, 4.1 rebounds, 52.1 field-goal percentage, 38.9 3-point percentage
The lowdown: Balls was reliable when state champion Soda Springs needed her. She was a scoring threat inside and outside, making over half her shots from the field and nearly 40% from beyond the arc.
Cassee Pugmire (Preston)
Senior forward
Stats: 9.1 points, 6.5 rebounds
The lowdown: Pugmire was the most valuable player on a state tournament team, leading Preston in scoring and finishing second in rebounding. "She could do a lot of things," Blackfoot coach Courtnie Smith said. "You had to always be aware of her offensively and defensively. She was just a good leader."