POCATELLO — Police on Friday afternoon arrested a fugitive and are still searching for a second suspect after a high-speed pursuit that began near Idaho State University and ended with a foot chase east of the city.
The incident began to unfold around 2:45 p.m. Friday when Pocatello police spotted a known fugitive, later identified as Connor Morgan Cellan, 23, of Pocatello, sitting in a parked 2009 Chevrolet Cobalt in the 200 block of South Eighth Avenue, police said.
Officers were aware that Cellan was wanted on several outstanding warrants for possession of a controlled substance, according to police.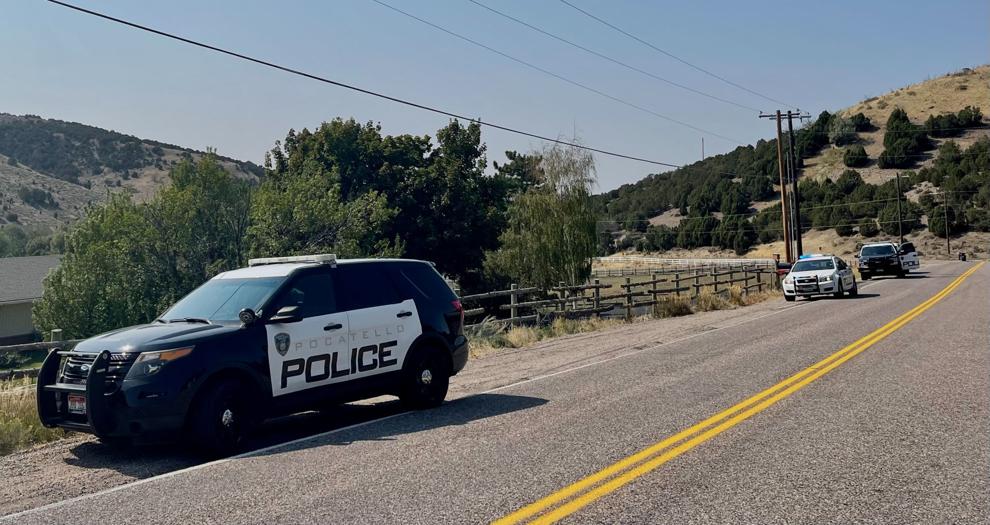 The officer attempted to initiate a traffic stop but Cellan refused to stop and a chase ensued.
Police chased Cellan onto East Terry Street, reaching speeds in excess of 40 mph, said police, adding that the officer attempted to stop the vehicle with a PIT maneuver on East Center Street but was unsuccessful.
Pocatello police pursued Cellan onto Alvin Ricken Drive where speeds reached in excess of 80 mph, police said. On Buckskin Road, Cellan stopped the car and fled on foot with a woman who was a passenger in the vehicle, according to police.
Cellan was quickly apprehended, but the woman was able to evade capture.
Bannock County Sheriff's Office deputies and Idaho State Police responded to Buckskin Road to help Pocatello police search for the woman but she remained at large as of Monday evening.
Police said they know the woman's identity but are not releasing it yet.
Police described the woman as a white female in her mid-20s with dark hair who was last seen wearing a dark-colored shirt and blue jeans.
If you have any information on the woman's whereabouts, please contact Pocatello police immediately at 208-234-6100.
Police said the woman does not pose an immediate threat to the public and is not believed to be armed.
Cellan was charged with felony eluding police and booked into the Bannock County Jail where Cellan remained incarcerated as of Monday evening.
Cellan appeared in front of 6th District Judge David A. Hooste on Monday, during which Cellan's bond was set at $40,000.
If convicted of the felony eluding charge, Cellan faces up to five years in prison and a fine of up to $50,000.