POCATELLO — For the first time since their 40-year-old mentally ill son starved to death inside a 60-square-foot Bannock County Jail cell with no bed, sink or toilet in December 2018, the parents of Lance Quick on Wednesday received a public apology from the Bannock County Sheriff's Office.
Current Bannock County Sheriff Tony Manu, who was a lieutenant with the sheriff's office when Pocatello home inspector Lance Quick died of dehydration and starvation after spending six days in the booking area of the Bannock County Jail while in the grip of a manic episode, told Lance's parents, Kim and Shauna Quick, he was sorry about the events leading up to Lance's death.
Manu offered the apology during a press conference at the Holiday Inn Express in Pocatello on Wednesday morning — and after he called into question a statement former Bannock County Sheriff Lorin Nielsen, who retired in June 2020, provided to the Idaho State Journal earlier this week about an exhaustive Idaho Attorney General's office report and the subsequent decision of a special prosecutor, Barry McHugh of Kootenai County, to not pursue any criminal charges in connection to Lance Quick's death.
In the Journal article published online Monday, Nielsen said, "I am also grateful for the officers that they can get back to normal because this was never an intentional or criminal issue in my opinion."
During the press conference Wednesday, Manu, in responding to Nielsen's comments said, "That comment kind of stings, it doesn't make any sense to me, and it kind of disturbed me because normalcy — that's like saying let's forget about this and go back to what we do."
Manu then addressed Kim Quick, a former Bannock County coroner and deputy coroner for over 26 years, and Shauna Quick and said, "I just want you to know that nothing is going back to normal or the way it was; that's just unacceptable. And as I stand here I want to publicly apologize on behalf of my staff that Lance lost his life. There are no words that I can say that will ever bring him back. … I don't know what else to say other than I'm sorry, Mr. and Mrs. Quick."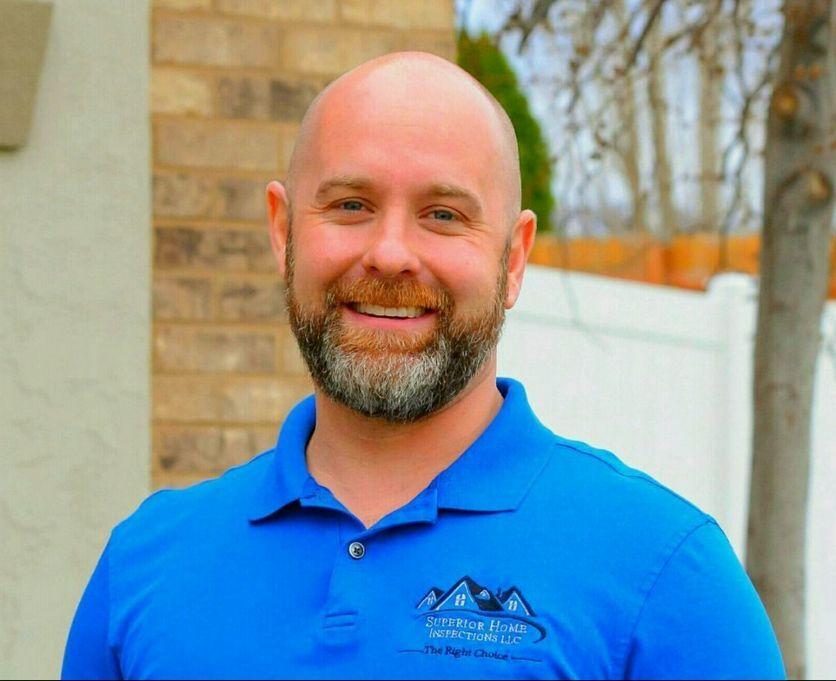 About 20 minutes later into the one-hour press conference, Shauna Quick, as she fought back emotion, offered a desperate appeal for more compassion, understanding and supportive services for those who struggle with mental health. She also criticized the sheriff's office for how she and Kim Quick were treated when pleading with deputies to help their son before thanking Manu for apologizing in spite of his limited involvement surrounding Lance Quick's death.
"I think it's so important that the community and the world knows that no one with mental health wants that illness," Shauna Quick said. "You can't see it and Lance would have given anything to have anything else. He would not want us to sit by and let his life be for nothing. He was an awesome individual."
Pausing as she spoke through tears, Shauna Quick continued, "As a mother, to have seen him in the (emergency room) is a vision I will never forget. To read the report and see what he went through and know there were people in that jail who gave a rat's … they really did not care about my child, and his life mattered."
When contacted for comment Wednesday evening, Lorin Nielsen said he didn't follow the press conference earlier in the day, but clarified he meant to convey he was glad jail staff no longer have to worry about facing criminal charges when he said he was grateful for a return to normal.
Shauna Quick said she was disappointed to learn no criminal charges would be sought against any Bannock County Sheriff's Office employees in connection to her son's death. She also called on Manu to address the deficiencies at the jail and take steps to ensure no other inmate suffers the same fate as her son.
"I want more than lip service," Shauna Quick said. "We need to step up and quit talking about it and do something about it."
Kim and Shauna Quick in December 2019 were awarded $2.1 million as part of the settlement of a civil suit against the Bannock County Sheriff's Office for the actions that led to Lance Quick's death.
As part of that settlement, Manu said the sheriff's office initiated several new policies to prevent, or at least mitigate, something like what happened to Lance Quick from occurring again. Manu said immediately after the suit was settled that the sheriff's office eliminated specific mechanisms or thresholds that had been in place to trigger a medical evaluation of an inmate, meaning a jail staff member could ask for medical intervention in any scenario.
Manu said additional steps have been taken since he first received the attorney general's 47-page report late last month. His first step was to provide the report to every supervisor working inside the Bannock County Jail with instructions for them to provide the report to every jail staff member.
During a phone interview with the Journal after the press conference, Manu said that over the past two weeks he has made it a policy for jail supervisors to author a daily shift report detailing what happened inside the jail similar to what has already been in place for patrol deputies. Manu said he has asked the mental health clinician inside the jail to provide him with a weekly report on the inmates he had visited and to identify any individual who may need additional or special care.
Further, Manu is in the process of creating a physical marker, perhaps a fluorescent-colored magnet, that jail staff will place on the holding cell for inmates who have been placed in a custody level that requires close, attentive care to serve as a reminder to jail staff of the particular inmates' special needs. Either Manu or a chief deputy has also been performing daily walk-throughs inside the Bannock County Jail to verify jail staff are adhering to the new policies.
"Since my taking office in January there have been a lot of things progressing," Manu said. "My chief deputy and I took it upon our shoulder to review every single policy in our sheriff's office and distribute sections of it to each of our administrators to undergo a thorough review and rewrite."
When asked during a phone interview after the press conference if they were satisfied with the changes the sheriff's office has implemented and will continue to implement, Kim Quick said, "Somewhat. I still think it's a work in progress and many of these changes have come in the last couple weeks since this report was published."
While the future for the Quick family is one that will never again include the smiling face of their son, Lance Quick will be at the center of their minds as they work to turn the tragedy of his death into a legacy of better mental health resources.
After winning their civil suit settlement, Kim and Shauna established the Lance Quick Memorial Fund with the Idaho Community Foundation, which aims to enrich entities that support mental health treatment in Idaho. Those interested in contributing to the fund can do so by visiting the following case-sensitive link — bit.ly/2Q7kCua — or by referencing the fund by name at any Idaho Central Credit Union branch.
Additionally, the Quicks have begun the process of unifying numerous entities in the local mental health umbrella to talk about solutions, to identify funding obstacles and uncover avenues to overcome any roadblocks that may be preventing complete wrap-around services and programs from being offered in Southeast Idaho before a person in crisis is arrested and placed in jail.
"We are here," Shauna Quick said during the press conference. "We are on board to help in any way we can and we are trying in ways that people don't know. We have been able to help some, but we want change and we don't want just talking about it. We want it to change."