Four people were injured and a busy Chubbuck road was shut down after four separate, unrelated crashes in East Idaho over the weekend, according to local police and fire departments.
The first incident involved a single-vehicle crash on Highway 39 near American Falls around 2 a.m. Friday, according to Idaho State Police.
The crash occurred when Jose Bravo, 33, of Aberdeen was driving southbound on Highway 39 in his 2003 Dodge Ram when the pickup left the roadway on the right shoulder and overturned, coming to rest on its roof, state police said.
Bravo, who was not wearing a seatbelt and got ejected during the wreck, was transported via ground ambulance to Power County Hospital in American Falls before being flown via emergency helicopter to Portneuf Medical Center in Pocatello.
Bravo was listed in stable condition at PMC as of Monday afternoon.
In a separate incident, Evans Lane between Yellowstone Avenue and Burley Drive in Chubbuck was shut down for over two hours on Saturday afternoon when a semi transporting 40,000 pounds of potatoes lost its trailer, according to Chubbuck police.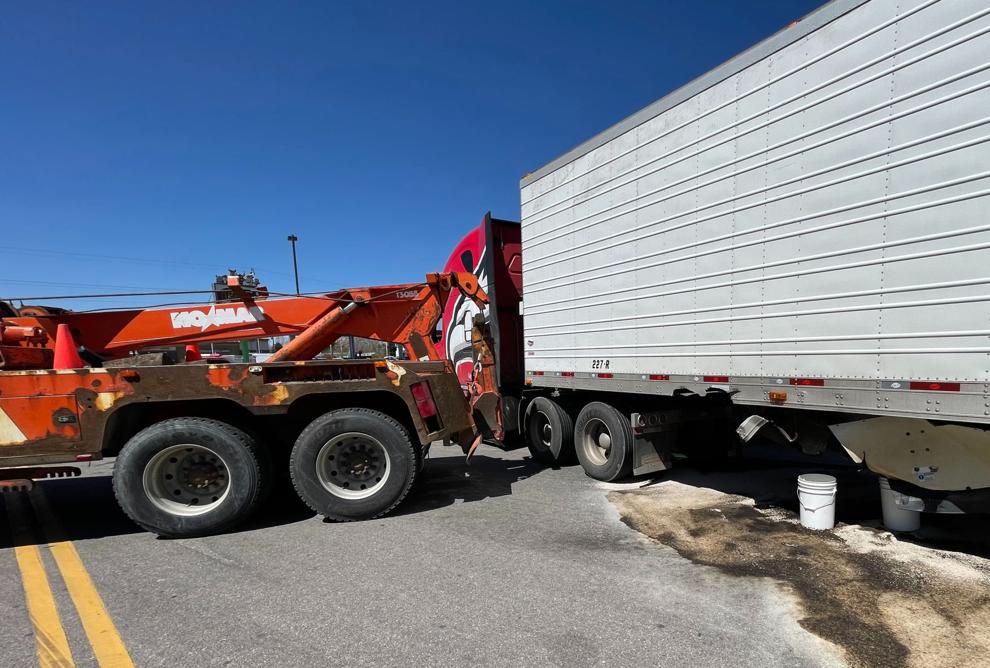 The accident occurred when the semi tried to turn onto Evans Lane from Central Way, police said. The trailer full of potatoes somehow detached from the semi during the turn, puncturing the semi's fuel tank.
None of the potatoes were dumped onto the roadway during the accident but over 25 gallons of the semi's diesel fuel were spilled.
Chubbuck police and firefighters responded to the incident and cleaned up the spilled fuel while wrecker crews removed the tractor-trailer.
There were no injuries.
The next incident occurred around 9:30 p.m. Sunday night when a driver struck a man, according to Pocatello police.
The collision occurred while the man was walking along the 700 block of West Cedar Street and the car was pulling out of a driveway on that street, Pocatello police said.
Police and fire units responded to the collision and the man was transported via Fire Department ambulance to PMC for treatment of non-life threatening injuries, authorities said.
His name has not yet been released.
Two other people were injured in a two-vehicle crash that temporarily shut down a Pocatello intersection on Sunday night.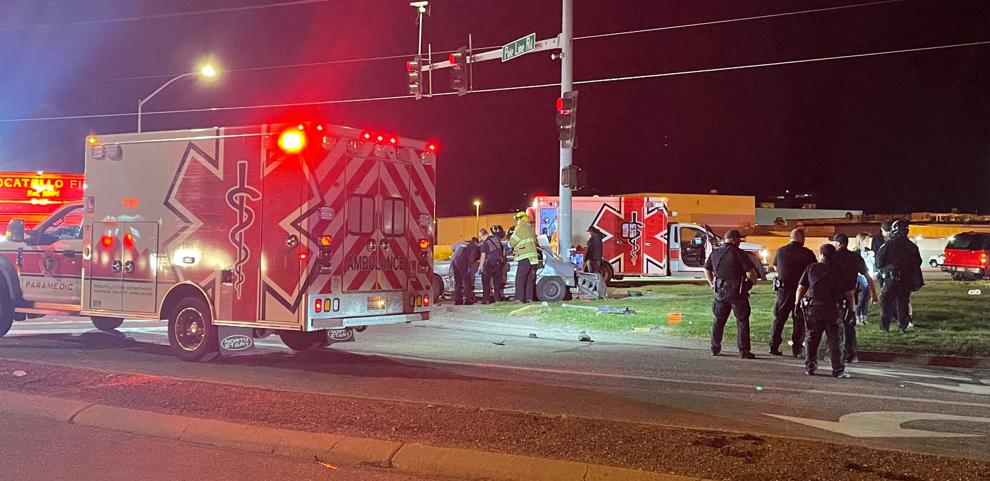 The 9:55 p.m. wreck involving Nissan and Pontiac sedans occurred at Garrett Way and Pole Line Road. The impact of the collision sent the Pontiac crashing into a traffic light pole.
The two injured individuals were trapped in the Pontiac and had to be extricated by Pocatello firefighters using the Jaws of Life.
The intersection was shut down for over an hour because of the crash.
Authorities said both of the injured individuals were transported via Pocatello Fire Department ambulances to PMC for treatment.
Both are expected to survive, the fire department said. The names of the accident victims have not yet been released.
The crash remains under investigation by Pocatello police.