POCATELLO — The Pocatello-Chubbuck District 25 Board of Trustees voted unanimously Friday to rescind the district-wide mask mandate that it had implemented earlier in the week.
The board's decision came during a Friday afternoon meeting at the district offices on Pole Line Road in Pocatello in response to a complaint that the board had violated the open meetings law on Tuesday night when it voted to approve the district's roadmap for the 2021-2022 school year, which included a mask mandate.
The complaint alleged the board's agenda, discussion and subsequent action during the Tuesday evening's meeting was not clear or transparent and could constitute an Idaho Open Meeting Law violation.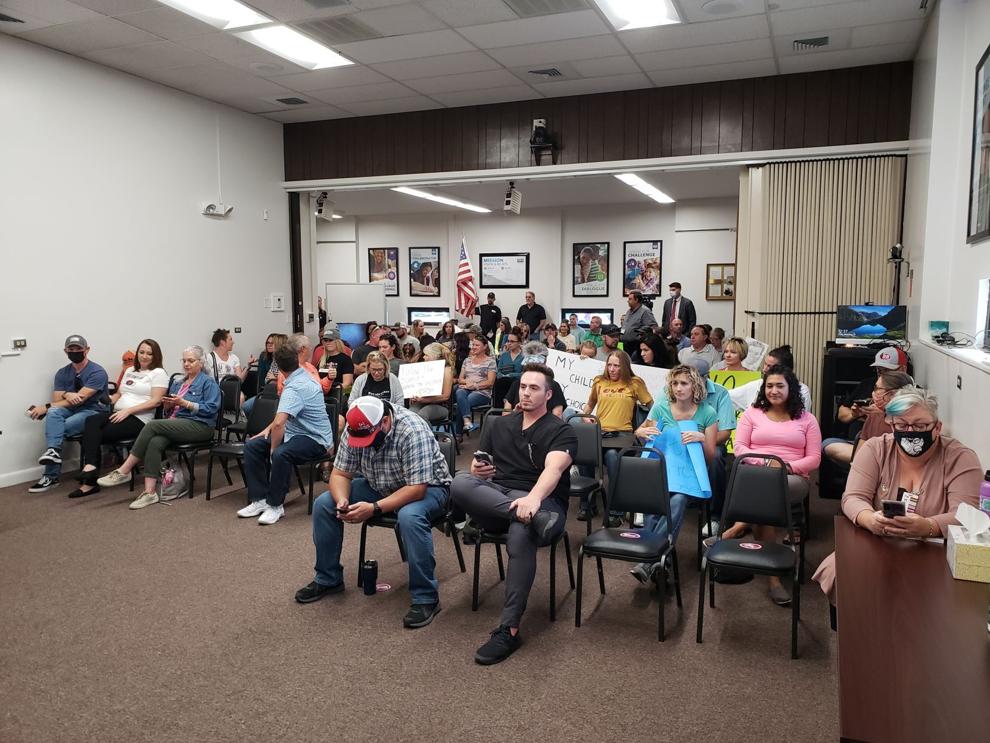 Some local residents had complained after being told that the school board was not set to vote on the mask mandate during Tuesday's meeting.
The mandate was set to go into effect at all Pocatello-Chubbuck School District 25 schools on Monday.
To remedy the situation and ensure there was no concern surrounding an open meeting law violation, the board voted to declare the decision from Tuesday's meeting as null and void and scheduled a future meeting to discuss the district's roadmap and potential mask mandate.
"The board will convene a special meeting on Tuesday, Sept. 28 at 5:30 p.m. to reconsider the adoption of the roadmap to the 2021-2022 school year, which will include revisiting COVID-19 mitigation strategies, including masks or face coverings," School District 25 said in a letter to district families and staff. "The meeting will be held in the auditorium at Century High School and will include public comment within the parameters set by the board."
Nearly 100 anti-mask protesters were at the district offices for the Friday afternoon meeting and many could be seen protesting outside of the building before the meeting began.
The crowd of protestors celebrated with applause and shouts of approval following the board's decision Thursday night, followed by several who loudly thanked the board as they left the district's main office building.
The school board is considering a mask mandate for the district because of a recent surge in COVID-19 cases in East Idaho. 
Pocatello resident Laurel Bartholet said she is not anti-mask per se, but is pro-choice when it comes to School District 25 students wearing masks.
"We are for freedom of choice," Bartholet said. "We don't care if you want to wear a mask or not, but we want people to be able to choose."
Another Pocatello resident, Bonnie Schaefer, added, "We get to choose for our children and us. I choose for my children, nobody else. The government is not raising my child: I am raising my child."