They were farm kids from Arbon Valley, Idaho, and Grounde Rounde Valley in northeastern Oregon both attending Brigham Young University in Provo, Utah, when they first met. Dean is the son of Jacob Lemar and Julia Westenskow of Imbler, Oregon. Marilyn is the daughter of Donald and Connie Jenson of Pocatello, Idaho.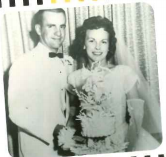 Dean and Marilyn Westenskow were married July 10, 1959, in the LDS Temple in Idaho Falls, Idaho.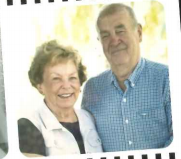 A surprise 60th wedding anniversary celebration was held at their residence hosted by their loving children, grandchildren and great-grandchildren. We are proud to announce this exciting accomplishment and event to the whole world.
Those responsible for the surprise celebration are their children Vicki (Dallen) Fisher, Lisa (Jeff) Smith, Julie (David) Hall and Paul Westenskow; grandchildren Ben (Erica) Dayley, Lizzy (Jason) Stock, Alicia (John) Nguyen, Monette (Mark) Dahle, Kamie (Nathan) Broadhead, Michael Fisher, Trina Fisher, Josh Hall, Jacob (Jensen) Hall, Jared Hall and Jenna Hall; and great-grandchildren Jacobie Dayley, Alexis Dahle, Isaac Dahle, Kari Dahle, Emma Dahle, Jayden Broadhead, Dallen Broadhead, Praxtyn Fisher, Kevin Stock, Julian Stock, Miles Nguyen and Abram Hall.