POCATELLO — Business and elected leaders from the Pocatello-Chubbuck community gathered at the Bank of Idaho's Clark Street Branch to present an investment check to the Bannock Development Corp. John Arvas, regional vice president said, "Bank of Idaho's investment to Bannock Development Corp. is an investment in the community. BDC brings career opportunities to our residents' by attracting positions to the area."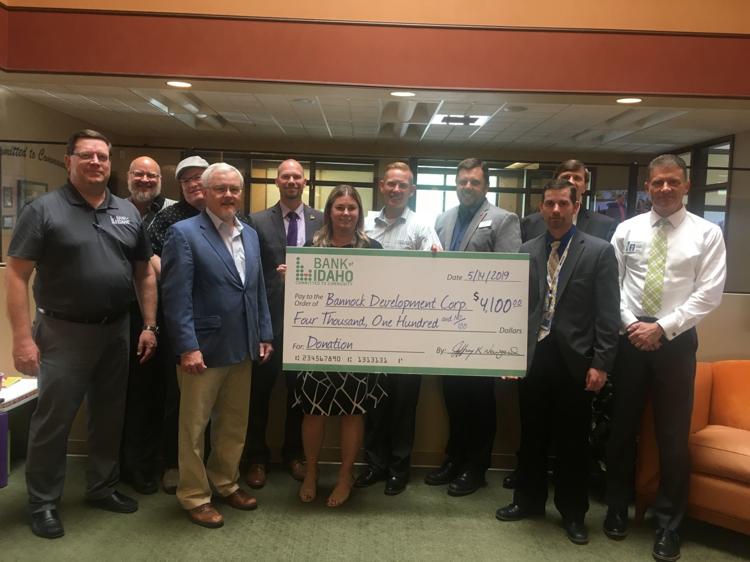 Several board members of Bannock Development were in attendance to receive the contribution.
"We are excited to have Bank of Idaho as an investor in the Development Corporation", said Jason Williams, CFO of Idaho Farm Bureau and BDC board member. "Bank of Idaho is a great asset to our community and state."
Bank of Idaho investment will fund economic development programs in Bannock County and the area.
"The Bannock Development Corporation Board of Directors thanks the Bank of Idaho for their investment. We appreciate the support of the Bank of Idaho for our job attraction and related capacity building efforts," said Brandon Lance, chairman of BDC.