NATIONAL ACCOUNTS MANAGER Adams
Details for NATIONAL ACCOUNTS MANAGER Adams
Updated
NATIONAL ACCOUNTS MANAGER Adams Publishing has a permanent, part time opening on our sales team for a National Accounts Manager. Duties include negotiating contracts with major clients, processing orders, prospecting for new clients, and identifying new sales opportunities. Other tasks include reporting and forecasting. The ideal candidate is extremely detail oriented with a solid sales background, motivated to meet and exceed goals, a creative problem solver and a team player. This position supports multiple newspapers across our region, including Logan UT, Pocatello, Blackfoot, Idaho Falls and Rexburg ID. $10 to $14 per hour plus bonus potential. To apply, submit your resume and cover letter to: dlnims@postregister.com An Equal Opportunity Employer.
Categories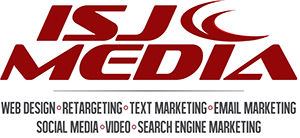 Read the latest edition of the Idaho State Journal in our e-edition format, which combines the familiarity of the printed-paper format with the convenience of reading on your phone, tablet or desktop computer from anywhere.
Search the complete digital archives for all papers in the Pioneer News Group.