General Pre-Press Technician Bear River Publishing, located in Preston, Idaho
Details for General Pre-Press Technician Bear River Publishing, located in Preston, Idaho
Updated
General Pre-Press Technician Bear River Publishing, located in Preston, Idaho has an immediate opening for a Pre-Press Technician. This is a day position Monday through Friday from 8 am to 4:30 PM. This is about 35 hours a week. It is a full time position that includes insurance opportunities and vacation. Applicant must be able to work on their own as well as with others. Must be able to communicate via phone or email with other facilities. Computer skills are a must. Some light lifting is required. Pick up an application at Bear River Publishing at 1250 Industrial Park RD by the airport.
Categories
Tags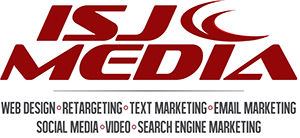 Read the latest edition of the Idaho State Journal in our e-edition format, which combines the familiarity of the printed-paper format with the convenience of reading on your phone, tablet or desktop computer from anywhere.
Search the complete digital archives for all papers in the Pioneer News Group.
ISJ Webcam
Click here to control and for traffic cams

Images are generated every 10 minutes.