Details for Order number
Updated
Manufacturing Technician Bayer is a leading global provider of technology-based solutions and agricultural products that improve farm productivity and food quality. Our Soda Springs, Idaho plant, is a leading producer of elemental phosphorus, we are seeking qualified individuals for manufacturing technician positions. This position is a hands-on position that requires the successful candidate to operate equipment and make repairs to ensure proper and consistent plant operations. Adherence to all plant policies, procedures and outside regulations is required to ensure internal and external environmental, safety and health compliance. We provide employees with competitive wages and a complete package of benefits, which includes: a 401(k) plan, medical and life insurance, dental and vision insurance, health care and dependent care flexible spending accounts, parental leave and other work/life resources. Required Skills/Experience: • 3+ years of experience in industrial operations and/or mechanical and/or electrical maintenance • High school diploma or equivalent Desired Skills/Experiences: • Certified electrical, welding, and/or mechanical skills This position requires that candidates are/have: • Able to lift 50 lbs • Good hand-eye coordination and depth perception • Willing and able to work 12-hour rotating shifts • Basic math skills • Basic computer and software knowledge We invite you to apply for this position at our careers website, career.bayer.com. Bayer is an equal opportunity employer, we value a diverse combination of ideas, perspectives and cultures. EEO EMPLOYER Minorities/Females/Protected Veterans/Disabled.
Categories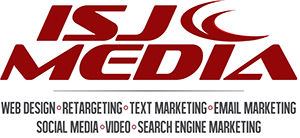 Read the latest edition of the Idaho State Journal in our e-edition format, which combines the familiarity of the printed-paper format with the convenience of reading on your phone, tablet or desktop computer from anywhere.
Search the complete digital archives for all papers in the Pioneer News Group.