Lost River Highway District will be
Details for Lost River Highway District will be
Updated
Lost River Highway District will be taking applications for the position of Superintendent from June 8th, 2021 until July 5th, 2021. Successful applicants must have knowledge in finance, grant applications, road & bridge maintenance, record keeping, mechanical knowledge of trucks & equipment, class A CDL, must be able to pass a pre-employment drug screening, be able to order parts & materials, able to oversee large & small construction projects. Must be able to work with a crew of 7-8 people and work closely with the foreman, and board of directors. Applications can be obtained at 600 Stockman Drive, Mackay, Idaho Phone #: 208-588-2824 If there is no answer, please leave a detailed message and number.
Categories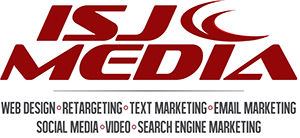 Read the latest edition of the Idaho State Journal in our e-edition format, which combines the familiarity of the printed-paper format with the convenience of reading on your phone, tablet or desktop computer from anywhere.
Search the complete digital archives for all papers in the Pioneer News Group.