BUHL — Emily Mason needed a creative outlet.
While her full-time work as a nurse at St. Luke's Magic Valley Medical Center is satisfying in its own right, Mason still wanted some form of expression.
She turned to one outlet that let her use her knowledge of science and chemistry: making cider.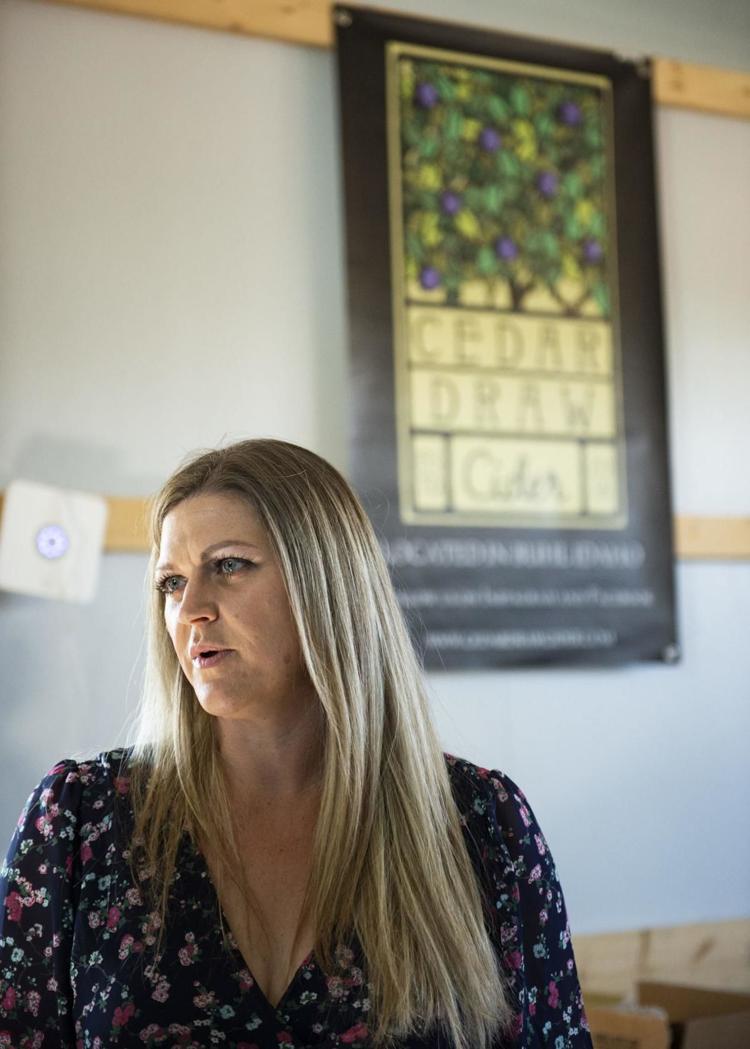 In May, Mason, the owner and head cider maker of Cedar Draw Cider, started selling her cider at the Twin Falls Downtown Farmers Market, Magic Valley Brewing, Yellow Brick Cafe and at Rudy's — A Cook's Paradise.
For now, she is fine keeping the business small and in the family.
Mason didn't start selling until she had a product worth selling. She went to a weeklong class in Portland to learn how to properly create cider and she reached out to plenty of local cideries for tips and tricks of the trade.
"I was so surprised with how nice everyone is," she said.
The best compliment Mason received about her cider is that it isn't sweet. Her Sour Empress cider is made with Italian plums and infused with cardamom. Her ciders appeal to the people who aren't usually the biggest fan of the fermented alcoholic beverage.
"I get so many men telling me that they aren't usually the face of ciders but they liked mine," Mason said. "Beer guys like my cider. That's the great thing about cider, it can substitute for beer or wine."
Cedar Draw Cider bottles its own product, which, after bottling 10,000 bottles in two days, can be quite exhaustive. The entire family works together in the process, said Dave May, Mason's father and assistant cider maker.
An important thing for people to remember is that cider is not a drink for kids.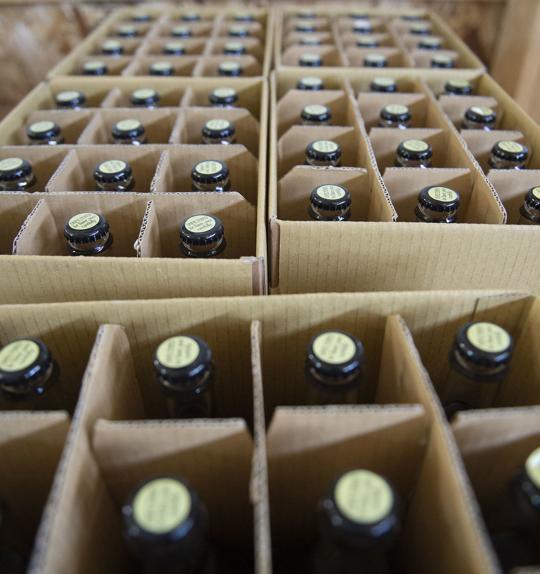 "The average person doesn't know what hard cider is," May said. "This isn't juice for kids.
For the past year, Mason has reached out to local cideries for advice and future partnerships, said Molly Leadbetter, one of the owners of Meriwether Cider. The Meriwether Cider House in Boise now houses Cedar Draw Cider on one of its 20 taps.
"We're seeing a little blossoming of cider in Idaho," Leadbetter said. "We're excited to have any Idaho cider on tap."
Meriwether Cider won best in show in the hopped cider category in the 2019 Great Lakes International Cider and Perry Competition. The cidery has only been open for three years but accomplishments like this reinforce Idaho cider as a growing industry, Leadbetter said.
"The key to seeing more cideries is to keep supporting them."