POCATELLO — Bru House Galilei in downtown Pocatello delivers an inviting welcome greater than the splendid aromatics of coffee itself. Friendly staff greets you as you walk into a paradise of comfortable seating, eye-catching works of art, and music to fit the mood of the day.
Warm lighting paired with natural sunlight fills the room and bounces off stained glass artwork. In the back room, there is a library of books traded between customers and plenty of seating — and free Wi-Fi — for meetings and other large groups. Every corner of the coffee shop has cute signs, vintage instruments and luscious plants. The smell of freshly baked scones billows from the back of the building as the barista provides your pick-me-up in a cup.
The experience itself is fulfilling enough, but that doesn't stop the owner, Sandy Still, from raising the bar even higher.
Within the next few weeks, Still plans to soft open a full menu of lunch options, which will be available from 11 a.m. until 2:30 p.m or 3 p.m.
"We'll kind of play with (the lunch hours) a little bit," she said. "We're going to be doing some catering, deliveries and take-outs and encouraging people to sit inside."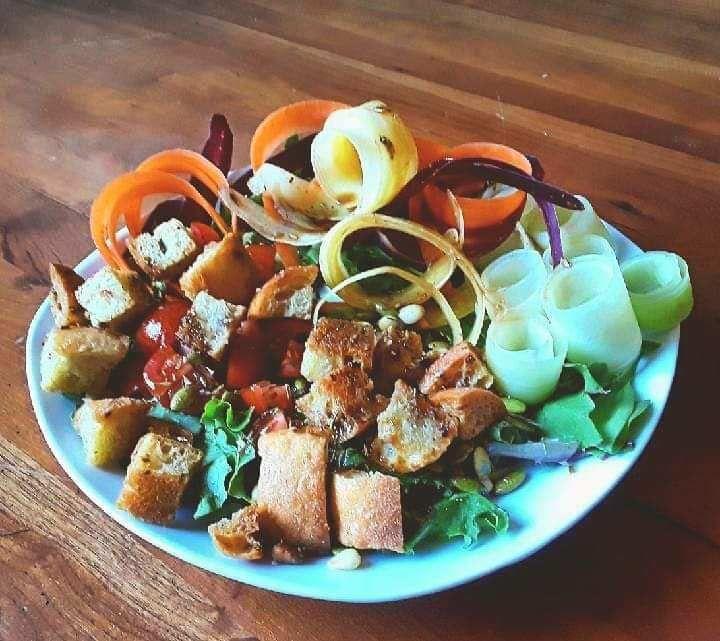 Bru House will be serving homemade soups, salads and sandwiches, as well as fresh empanadas.
Currently, she is serving decadent vegan pastries, a delicacy that Pocatello hasn't seen much of yet. Eventually, there will be gluten-friendly pastries as well.
Still had intentions to open the kitchen earlier this year, but due to the COVID-19 outbreak, those plans were pushed back.
To keep business moving at the beginning stages of the coronavirus pandemic, Still says, "I downsized my staff at the beginning of it. I was working alone, and I decreased my hours because I felt like if we're not making money, we're losing money."
Since then, her hours have been brought back close to the same as they were pre-COVID-19, and the majority of her staff are working again.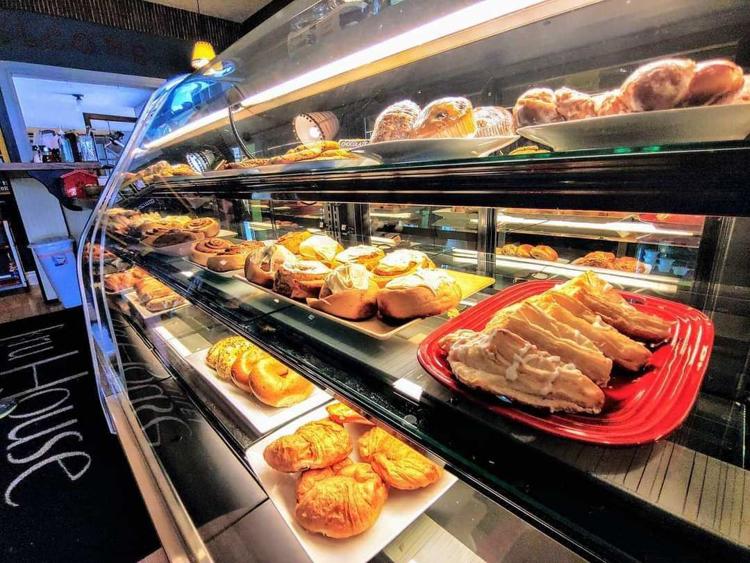 Still said that she and her staff have worked hard to ensure the safety of their customers by "making sure that we have cleaning supplies, hand sanitizers" and that "there's a lot of space for people to maneuver around, so we're always staying 6 feet apart."
After five years in business, Bru House has created a loyal community of coffee lovers. Still believes that what brings people to the coffee shop is that "it's unique and it's cozy," she said. "It's comfortable for any type of meeting that you have. It's always nice to just get out of your home and come spend some time here. You can meet up with your friends, family, for whatever reason."
As one Google review states, Bru House is a "wonderful little hole-in-the-wall type coffee shop. I've gone on weekend mornings for discussion groups and the barista never disappoints!"
Another reviewer describes Bru House as "hands down the best coffee shop in town. They have a good menu with adventurous specials. Their cinnamon rolls are pretty great. The coffee is always the right temperature: still warm, but it won't burn your tongue. I have never had a bad experience with the staff. The owner is a sweetheart. I believe most of the art is local. They serve basically any alternative milk you can think of and (the staff) are friendly and inclusive."
Still said that everyone is welcome in her coffeehouse.
"It doesn't matter who you are, you're always welcome here," Still said.
When it comes to your daily cup of joe, she encourages people, regardless of where they get their caffeine fix, to support local businesses.
"No matter what, always, always go local," Still said.
She expressed immense gratitude for the Pocatello community for sticking around and supporting her despite the pandemic.
Bru House will also be hosting several special events this holiday season, during which people can come to purchase unique gifts from local artists.
To learn more about events that happen at the Bru House, visit facebook.com/BruHouseCoffee or @bruhousecoffee on Instagram.
Bru House Galilei is located at 502 N. Main St. and is open Monday through Friday from 7 a.m. to 5 p.m. and from 8 a.m. to 1 p.m. Saturday. For more information, call the coffee shop at 208-380-0071 during business hours.